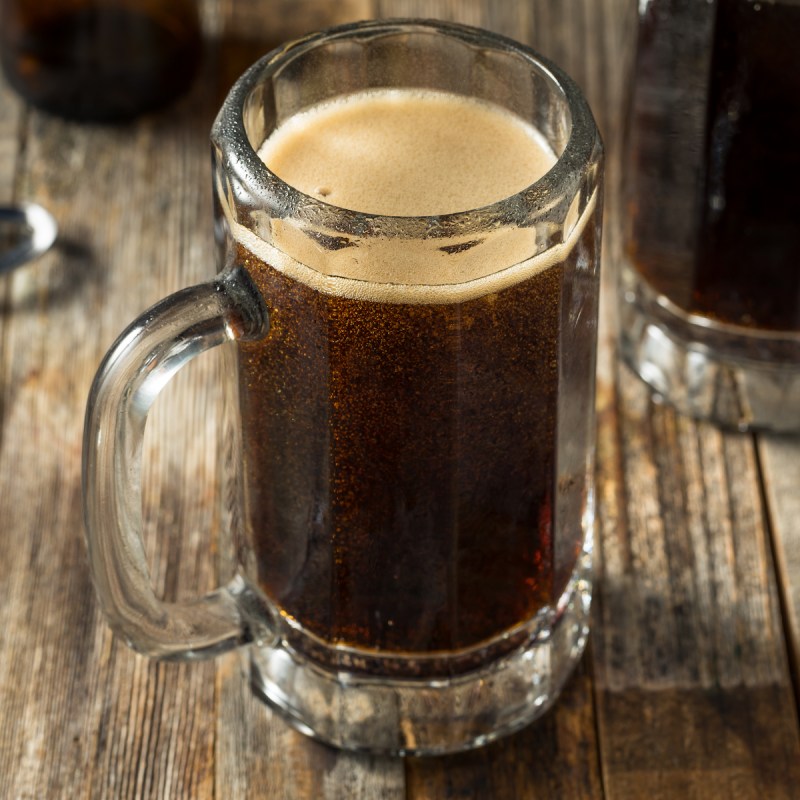 A leader in the production of pretzels, potato chips, and candy, Pennsylvania has earned the title of Snack-Food Capital of the World. But there are also many other unique and delicious foods, including Pennsylvania Dutch recipes, that are a part of what makes the state and its culinary development so unique.
Let's take a tour across the state and enjoy some of my favorites, from snacking staples to nostalgia-inducing sweets.
Foodie Destination: Lancaster
Lancaster is in the heart of Pennsylvania Dutch Country and is a thriving outlet for items produced in this area. Roadside stands with fresh fruits, vegetables, and homemade jams, jellies, and baked goods are everywhere. Horse-drawn buggies share the road with cars, so be careful when driving.
The Pennsylvania Dutch are German descendants. They are Plain People in dress and manner.
Several days could be spent in Pennsylvania Dutch Country. For our foodie tour, I recommend spending two nights in Lancaster.
Be sure to enjoy some birch beer, which originated in Pennsylvania Dutch Country. Many confuse it with root beer. While similar, it has a slight bit of mint and incorporates herbal extracts. Birch tree sap is distilled into birch extract. Birch beer comes in creamy red, brown, and clear options and can be purchased just about anywhere in the area.
With your birch beer, you might want to pick up some hard pretzels. Hard pretzels have long been a staple among the immigrants from southeastern Germany.
If you have any interest in trains, Strasburg is just a few miles away, and it is home to the Railroad Museum of Pennsylvania. All aboard for a train ride on the Strasburg Railroad. The nine-mile round trip chugs through fields and Amish farms and local scenery pointed out by the conductor.
If the theater is more your liking, visit the Sight and Sound Theater for one of their Bible story productions. Reservations are recommended.
For authentic Pennsylvania Dutch Food, eat at the Shady Maple Smorgasbord. I recommend eating lunch or dinner here. You will find over 200 feet of authentic Pennsylvania Dutch Food. There are daily dinner specials, including prime rib, seafood, steak, and more.
Spend two nights at Fulton Steamboat Inn; yes, it looks like a steamboat. Another option is the Wingate by Wyndham Lancaster.
Wake up and try some scrapple for breakfast. Have you ever heard of it? Scrapple is considered the traditional breakfast meat of Pennsylvania. It is made with pork trimmings and cornmeal shaped into a loaf, which is then sliced and fried. People either love it or hate it.
It is often served with dippy eggs. Dippy eggs is Pennsylvania slang for sunny-side up eggs. You will find scrapple served in many Lancaster restaurants.
Old Order Amish Tours hosts authentic and respectful visits to Amish communities. You will learn why the Amish still plow their fields with Belgian work horses and how they live without electricity. Tours can include a buggy ride. A modernized tour is available at the Amish Village.
While you are in Lancaster, be sure to try the following famous PA Dutch foods.
Lebanon Bologna
Smokey sweet, tangy, all-beef deli meat was first made in Lebanon County. The Lebanon Bologna from Seltzer's is made the old-fashioned way in Palmyra and is available at most grocery and deli stores in the state.
Pot Pie
The PA Dutch version contains thick square-shaped egg dough noodles cooked in ham or chicken broth with potatoes. There is no pie crust.
Shoofly Pie
This sticky-sweet pie has a thin crust, a gooey thickened molasses middle layer, and then a sugary crumb cake topping. You can purchase shoofly pie by the piece to try if you have never sampled it. You can also buy whole and mini pies.
Funnel Cake
Did you know funnel cakes are a German import? These nests of fried dough are best enjoyed sprinkled with powdered sugar.
Travel Tips
Don't plan to visit on a Sunday; most of PA Dutch Country closes for the Sabbath.
Bring a cooler to keep all the food you purchase at the local stands cold.
Be careful with your camera. Not all Amish or Mennonite people are comfortable with having photos taken.
While you're in the area, you may also want to visit these eight fantastic Amish markets in Lancaster County.
Foodie Destination: Hanover
Hanover and York are in the heart of the snack capital. Plan to enjoy two tours here. Heading south to the York area, we will stop to visit Martin's Potato Chip Factory for a tour that reveals how their famous potato chips are made. Then on to Hanover to see how pretzels are made.
Pennsylvania grows more chipping potatoes than any other state. A widespread potato chip industry emerged in Pennsylvania during the 20th century, and it continues to thrive.
Martin's kettle cooked potato chips are my favorite. They have the right combination of crispness, salt, and potato thickness. I highly recommend purchasing a bag to take with you.
Snyder's Hanover Pennsylvania Pretzel Bakery also offers a free in-house tour. Pretzel lovers of all ages are welcome to take this guided walking tour during which you will visit the raw material warehouse, the oven room, the finished goods warehouse, and the packing room.
You can then shop in the Factory Store. I recommend their hard sourdough pretzels.
These brands are just two of the many located in this area.
Travel Tips
Both tours require advance contact with the companies.
Don't eat all the pretzels you purchase; you will want to have some to go with a food item at an upcoming stop on our Pennsylvania Foodie tour!
Participants must be able to climb stairs to participate in the pretzel bakery tour.
Pictures are not permitted during the tours.
Foodie Destination: Hershey
Hershey is full of things to see and do, including sampling lots of chocolate. You can enjoy the Hershey Chocolate Factory Tour and load up at their store. Get plenty of treats to take home with you!
I recommend splurging and staying at the Hershey Hotel, where you'll enjoy luxury amenities and a wonderful spa that includes chocolate treatments if you desire. Enjoy an evening meal at Harvest and a nightcap at the Iberian Lounge, where you can have a chocolate martini.
Travel Tips
Keep the chocolate in the cooler if you are traveling during the summer months.
The town is much more crowded in the summer when everyone is heading to Hersheypark.
Have a little extra time? Make this the sweetest trip with a perfect weekend in Hershey before moving on to Harrisburg.
Foodie Destination: Harrisburg
Head to Harrisburg and enjoy lunch at the Tomato Pie Cafe. Tomato pie is sort of like a pizza but with more sauce and less cheese. It usually has a thicker, chewy crust. The Tomato Pie has regular-sized and mini pies.
Harrisburg is the state capital, and you could spend a couple of days here easily. For this itinerary, I recommend making it a lunch stop because there are so many more foodie spots to visit in the state.
Foodie Destination: State College
State College is home to Penn State University, and you will find college students wherever you go.
There are lots of great eateries in the area, but we are stopping to enjoy a banana split at the Penn State Berkey Creamery. According to legend, banana splits originated in Latrobe, Pennsylvania (about a hundred miles west of State College), when someone decided to put three different sundaes into one bowl.
Also in State College, Wegmans Grocery is a foodie paradise with all kinds of hard-to-find specialty food items. Pick up a jar of Herlocher's Dipping Mustard (manufactured in State College). You will want to dip some of those delicious hard pretzels you got in Hanover into this sweet and tangy mustard sauce.
Foodie Destination: Blair County
Make the 50-minute drive via route 220 to arrive in Altoona for a stop at the Boyer Candy Outlet, where you can enjoy their famous Mallo Cups. The creamy marshmallow filling coated in chocolate has been a hit for years.
While in the area, you can visit the Railroaders Memorial Museum, which is just a few blocks away, or the famous Horseshoe Curve, an impressive three-track railroad curve.
Eat dinner in Hollidaysburg at the Allegheny Creamery and Crepe shop. I recommend the Chinese chicken crepe and the coconut cream crepe for dessert. They also have daily specials.
Spend the night at the Hampton Inn Altoona, then head to Martinsburg for breakfast or lunch at Mamie's Cafe and Bakery.
Talk about small-town charm, wonderful smells, and beautiful handcrafted food; Mamie's breakfasts are amazing, and you can get your Pennsylvania-famous dippy eggs or fluffy pancakes here.
If visiting at lunch, try their Reuben sandwich. It has been voted the best Reuben in the state. Be sure to check out their bakery. They also have the best donuts in the state in a wide variety of flavors.
My favorite things at Mamie's are the Gobs, also known to some as whoopie pies. Gobs are a unique Pennsylvania treat served across the state, but Mamie's makes the absolute best Gobs I have ever tasted. They are a chocolate lover's dream: two pieces of chocolate cake with white cream frosting in between.
If you didn't have time to visit Horseshoe Curve yesterday, you could stop there on your way to Pittsburgh.
Travel Tips
Horseshoe Curve has a funicular that will take you up to the train tracks of Horseshoe Curve. Or if you want some exercise, consider the nature walk with scenic stairs.
Mamie's is busy, and everything is created from scratch. It is not fast food, but it is worth every second.
Mamie's menu prices are for customers paying in cash. If you opt to use a credit card, a small service fee is charged.
Foodie Destination: Pittsburgh
You have had a full day of driving and probably are ready to relax. You will find dozens of hotels in the Pittsburgh area. I recommend the Drury Plaza in downtown Pittsburgh. Spend the night and rest up for the final day of your foodie tour.
It isn't a trip to Pittsburgh if you don't enjoy the Pitts-burgher Sandwich at Primanti Bros. All their sandwiches are massive and piled high with tomatoes, French fries, and coleslaw. The Pitts-burger includes the standard trifecta and an enormous burger and cheese, all between two slices of soft Italian bread.
The original Primanti Bros. is located in Pittsburgh's Strip District and still has the old-school sandwich counter feel of the 1930s.
Pierogies are also a regional Polish-food tradition that's alive and well in the Pittsburgh area. They are dumplings stuffed with filling combinations that can include mashed potatoes, cabbage, fried onions, sauerkraut, meat, mushrooms, spinach, cheese, and more.
Another regional food you might want to enjoy is wedding soup. Wedding soup is an Italian-immigrant recipe that includes tiny meatballs and chicken with small-sized pasta in a chicken broth. It is often topped with cheese.
Visit the Carnegie Museum of Art or the Carnegie Museum of Natural History (my favorite). If you desire more activity, consider taking a Bike the Burgh tour.
Enjoy an afternoon at Phipps Conservatory. Admission is around $20 with a discount for those 62+. Or take a sightseeing or dinner cruise with Gateway Clipper.
The culinary delights created in Pennsylvania are a huge part of what makes the Keystone State so unique — and one people love to visit again and again.