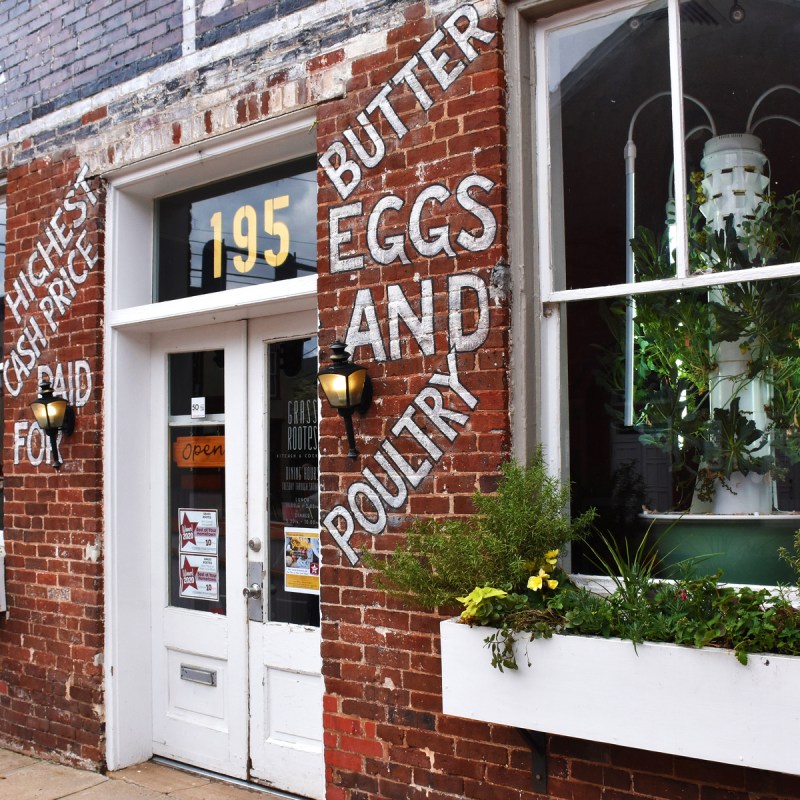 The natural beauty of Virginia plus the abundance of outdoor activities, craft beverage makers, and historical sites, lends itself as an ideal road trip. Start in D.C., then visit several cities in Northern Virginia before ending your tour in Culpeper, Virginia.
There are a few great times to visit Virginia for a road trip, depending on your interests. Catch the flowers in bloom in the spring, enjoy hiking trails from spring through fall, or go for a fall foliage tour in mid-October when colors are at peak.
Washington, D.C.
Start in Washington, D.C., for a day or two during which you'll visit the eclectic neighborhoods, memorials, and museums.
D.C. is a culinary destination with pockets of specialties in different areas. One way to learn about the different neighborhoods — and their distinct culinary inclinations — is via a self-guided food tour. Downtown is the hub of activity with its proximity to the White House. Sample the menu at Estuary, where Top Chef alumni Bryan and Michael Voltaggio offer a reimagined approach to distinct flavors sourced from along the Chesapeake.
The Hispanic neighborhood of Columbia Heights has attractions like the GALA Hispanic Theatre and the Mexican Cultural Institute. Woodley Park is a lively neighborhood that boasts historic architecture and buzzworthy eateries such as Lebanese Taverna.
There are an array of free activities to pursue in D.C., with everything from museums to monuments, parks, and events.
Spend a night or two in D.C. before heading out on the road trip. Stay in a boutique establishment such as the Phoenix Park Hotel for Irish hospitality, and enjoy its world-famous Dubliner Restaurant and Pub. Or, stay at the Georgetown House Inn, in a quaint 11-bedroom, two-story building that sits at the edge of the C&O Canal. You can also read up on hotel vs. Airbnb: where to stay in Washington, D.C., before making your reservation.
Alexandria
The first stop on the road trip is only nine short miles away, but you'll feel as if you entered another era. Known for its Old Town area with brick sidewalks and well-preserved 18th- and 19th-century buildings, Alexandria, Virginia, is reminiscent of times past that were rich with history and elegant architecture.
Stay for a night to explore the waterfront and then walk the charming Old Town to find unique boutiques and dining. Visit the skinniest historic house in the U.S., which is just seven feet wide. Sample local brew and cider at Aslin Beer Co. with its almost cult-like following, and Lost Boy Cider, Northern Virginia's first urban cidery. Then take a river cruise with Potomac Riverboat Company, which offers a 20-minute high-speed water taxi ride to The Wharf neighborhood of D.C., or cruise to Nationals Park or George Washington's Mount Vernon.
Alexandria is known for creative comfort food, waterfront fare, and independent restaurants, so you'll have to pick from hundreds of options. Dine in what was once an 1800s firehouse at Columbia Firehouse, a steak and seafood restaurant. Eat at the outdoor waterfront patio at Virtue Feed & Grain. Or sample creative comfort food at Yunnan by Potomac Noodle House. If cocktails and the history of barware are of interest, be sure and stop by The Hour, a shop filled with authentic historical bar pieces and drinkware.
If you prefer to stay right on the waterfront, check in at Hotel Indigo Alexandria Old Town or stay in Old Town at The Alexandrian.
Mount Vernon
It's time for another brief drive, this time to Mount Vernon. George Washington's mansion is one of the most iconic 18th-century homes in America. He began running Mount Vernon in 1754, and over the next 45 years, slowly enlarged the dwelling to create the 21-room residence that's on display today. While there, explore 23 galleries and theaters to learn about the life and legacy of George Washington and Mount Vernon's enslaved community.
Find outdoor activities and programs at Mason Neck State Park, which includes hiking trails, three miles of paved multi use trails, a car-to-canoe launch, and a visitor center. There are canoe, kayak, and bicycle rentals available. The adjacent Elizabeth Hartwell National Wildlife Refuge is a 2,276-acre refuge that encompasses approximately 2,000 acres of mature hardwood forest, the largest freshwater marsh in Northern Virginia, and nearly six miles of shoreline.
The Workhouse Arts Center is a former prison turned artist colony that consists of six artist studio buildings, the main galleries, dance studios, music rooms, outdoor performance space, and the W-3 Theatre. It's also home to performing arts including theater, musical theater, film, music, and dance performances.
Stop for dinner before heading to Leesburg. The Mount Vernon Inn serves the flavors of early America near the George Washington historic estate. Cedar Knoll prepares innovative American cuisine with elevated French influences using seasonal ingredients sourced from local operations.
Leesburg
Back on the road, it's 49 miles to Leesburg, where there are plenty of outdoor activities along with beer and wine tasting opportunities.
If you enjoy bicycling, bring or rent a bike and cycle the W&OD Trail from Leesburg to Purcellville. The Washington & Old Dominion (W&OD) Railroad Regional Park is often called the skinniest park in Virginia. It consists of a paved trail that runs a 45-mile route along the former roadbed of the Washington & Old Dominion Railroad. Travel through the urban heartland and into the Virginia countryside. There are multiple parking areas along the route if you'd prefer not to bicycle its entirety.
Visit the gardens and mansion at Governor Westmoreland Davis's Morven Park, a 1,000-acre historic estate, and the George C. Marshall House at Dodona Manor, a National Historic Landmark.
Explore the craft beer scene: Grab a cold beer at Bear Chase Brewing Co., Dirt Farm Brewing, or Harpers Ferry Brewing. Or take a wine tasting tour and visit Sunset Hills Vineyard, Breaux Vineyard, Fabbioli Cellars, and Greenhill Vineyards.
Enjoy dinner at The Wine Kitchen, which serves New American bistro menu items, wine, cheese, and farm-to-table small plates. If spending the night, try the Lansdowne Resort and Spa, a high-end golf and spa resort located on the Potomac.
Haymarket
Located in Prince William County, just 23 miles from Leesburg, is Haymarket.
Spend the day hiking around the Bull Run Mountains, the easternmost mountains in Virginia. The Virginia Outdoors Foundation's Bull Run Mountains Natural Area Preserve is approximately 2,350 acres that offer visitors seven miles of publicly accessible trails at the South Section. The trails are open to the public every Friday, Saturday, and Sunday throughout the year. There are also public programs hosted monthly, plus volunteer opportunities.
Check out more craft beverage experiences at The Farm Brewery at Broad Run, Aroma II Tasting Room (opening in 2020), and The Winery at La Grange.
There are a variety of upscale consignment shops sprinkled throughout town if shopping is on your agenda. You'll find clothing, furniture, antiques, and more.
Enjoy dinner at Zandra's Taqueria for handcrafted tacos, or visit Hidden Julles Cafe for local and organic cuisine.
The Inn at Evergreen is an 11-bedroom inn in a Civil War-era mansion. The lodging space offers the perfect blend of modern amenities, historic charm, and a first-class getaway.
Marshall
Marshall, 13 miles from Haymarket, is the next stop along your route. Enjoy some antique shopping or pop into Big Dog Pots for premade pottery pieces (or to create your own). Indulge in a piece of pie from Red Truck Rural Bakery before getting back on the road to Culpeper. The apple pie at Red Truck was a favorite of President Obama. They even ship nationwide if you want more when you return home.
Culpeper
The final 34 miles of this road trip bring you to Culpeper, a city that blends history with the new. The downtown area has been revitalized and infused with quaint shops and dining options, plus art and antique shops. On Davis Street in downtown Culpeper, experience a touch of nostalgia at the locally owned shops and bakeries. Explore the rich history, from prehistoric times through the founding of the nation and into the modern era at the Museum of Culpeper History. Visit the Graffiti House at Brandy Station to learn about the lives of soldiers and citizens who lived and died there during the Civil War battles.
Outdoors, the historic homes and Colonial-era churches complement the area's miles of scenic byways. There's plenty of hiking, biking, canoeing, and fishing to enjoy, or try one of Culpeper's Five Fabulous Cycling Routes. Nestled between the Rappahannock and Rapidan Rivers, the iconic scenic byways are perfect for casual or longer bike rides.
Spend time on the water with Lake Pelham Adventures, which offers canoe, kayak, paddleboard, and paddleboat rentals that you can enjoy on the 255-acre boating and fishing lake.
For a glimpse at history, visit Brandy Station Battlefield, an open-air museum that's home to one of history's greatest cavalry engagements, with over 20,000 troops including 17,000 cavalry.
End your day with a stop at Belmont Farm, the first craft distiller in America, where moonshine is made legally, or sample a bit of everything at Old House, Virginia's only family-owned and operated winery, brewery, and distillery.
For locally sourced flavor housed in an 1890s historic building, dine at Piedmont, A Virginia Steakhouse. Or savor Italian dishes served in a mid-to-late 18th-century Victorian home at Lucio.
For lodging, choose from historic downtown hotels or stay in the country, where you can enjoy mountain views. Located in the downtown area, Thyme Suites offers five lavish suites filled with antiques. Or head 15 minutes from Culpeper's downtown area and stay at Walden Hall, the embodiment of a true country escape. Accommodation options range from private suites to the entire house. This standalone property combines entertainment with respite.