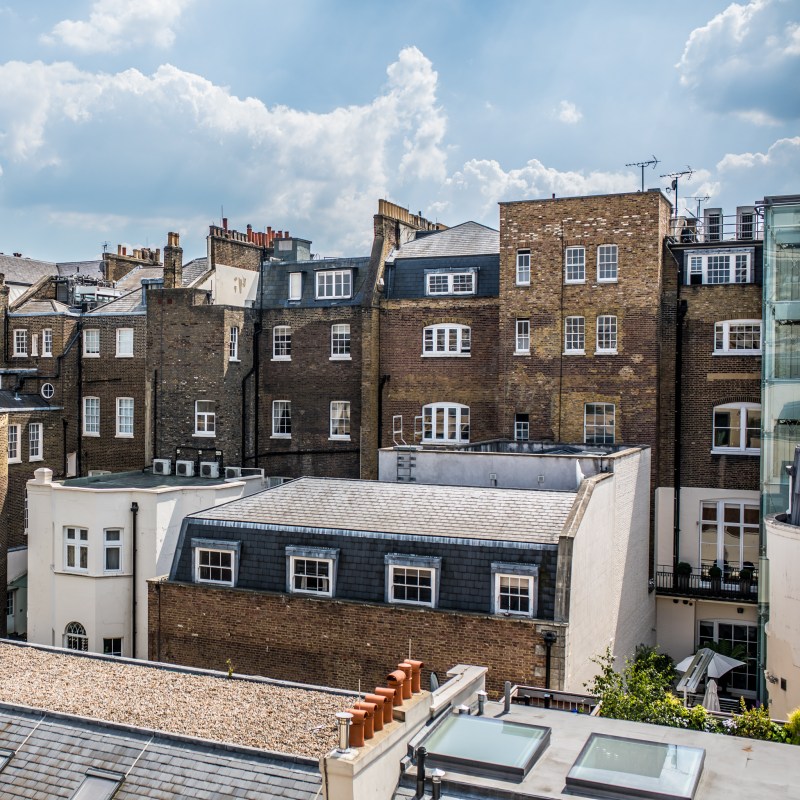 I'm a writer and authors' coach, which allows me to work from anywhere. For the past decade, I've been traveling full-time as a house sitter, where I live in someone else's home and care for their pets. (I joke I sleep around — usually with animals!)
It's a good lifestyle for me: Although I pay my own expenses to arrive at my destination and don't get paid for house sitting, I live like a local with no (or little) accommodation cost. I love giving pet owners the peace of mind that their pets will be loved and their home is cared for while they are traveling.
Just as homeowners rely on my arriving at the agreed upon time so they can keep their travel plans and be sure their pets' routines are maintained, I rely on homeowners to make their homes available to me, as promised. The arrangement relies on mutual trust, appreciation, and follow-through. It's worked pretty well during the dozens of house sits I've completed in 16 countries as diverse as Mozambique, Reunion, Vietnam, South Korea, Japan — even in Ya'an, a Chinese village where I was the only non-Asian I saw for a week!
One of my first international house sits (I'm American) was in London for two months during the 2012 Olympics. The city was glorious! And I was hooked on house sitting. I return to house sit in London frequently, and am working in and writing from London now.
COVID-19's Early Days
As a full-time house sitter, I have no permanent home. I rely on consecutive, nearly back-to-back house sits to keep me off the streets. So, how is my lifestyle holding up during the coronavirus pandemic? And why might I end up homeless?
When coronavirus first started hitting the news in Europe, China was already on lockdown and the flu was spreading throughout Southeast Asia. I was due to pamper five kitties in north London while their humans headed to Japan to run in the Tokyo Marathon. The week before their early March trip, the marathon was canceled — and I'd have been homeless if they'd canceled their trip — but they decided to go anyway, as they'd been planning it for many months.
As the panic about the virus spread faster than the bug itself, I prepared myself for the possibility that the couple might be stranded in Japan and unable to return as expected. I kept my schedule a bit fluid in case they needed me to stay longer than agreed.
But during my time in their home, I began to wonder if they might return home early. They texted that many restaurants and tourist places were closed. "Japan," they wrote, "is like a ghost town." Had they returned early, I would have been scrambling for housing.
In the meantime, an April month-long house sit in Montenegro canceled, leaving me with a huge gap in my accommodations. Luckily, I picked up two house sitting assignments in London where the homeowners' original sitters canceled because they couldn't or wouldn't fly to London. I was already here. At this point in mid-March, the coronavirus "problem" (it was not yet anywhere near a pandemic) was cutting both ways for me.
I had a gap of two nights between the couple returning (on time) from Japan and my new house sit in northwest London. Ordinarily, I'd stay in a hotel or vacation rental, but I had a romance blossoming and decided to stay with my new beau and his 10- and 11-year-old children. John had been running a fever and I thought I could help with the kids and grocery shopping while he recuperated.
He had none of the other coronavirus flu symptoms discussed at that time: no coughing, no sore throat, no shortness of breath. We obsessively scoured the internet just to make sure, although his body was certainly fighting something. There was no reason to get tested as he was self-isolating anyway to avoid passing around what he did have.
On the second morning, the day I was to leave for my new house sit, John received a text from his son's school: Anyone experiencing a fever OR a cough must self-isolate for 14 days, counting from the onset of symptoms — and that mandate included everyone else in the household. I was now on lockdown with a sick guy and his two (sometimes quite challenging) children.
But, John and I figured, it would be a chance to tackle some projects. Shakespeare wrote King Lear while quarantined during the Black Plague, and we could bond as a couple while homeschooling his kids.
Locked Down In London
Day One was really hard. John didn't want the kids on their electronics all day. We decided to create a schedule like they'd have had in school — academic lessons, creative time, breaks, lunch. John's preteen daughter sulked and rebelled — loudly — while his overactive son demanded one-on-one attention. And we had six more days to go. We realized neither of us would be penning King Lear any time soon.
At the end of every exhausting day, John and I agreed we'd been a good team and life was improving. I was grocery shopping each afternoon (this was before social distancing entered our lexicon), and he was cooking great meals. In the evenings, we played Monopoly or watched movies together. All of us were finally settling into a polite routine.
I was pretty shocked when we reached the end of our lockdown and John broke up with me. Although he wasn't kicking me out of his home, I felt the need to leave. I began to think about how other families might deal with this pressure: increased child abuse, domestic violence, alcohol or drug abuse. (Editor's Note: Social workers do say "domestic violence and child abuse will rise during quarantines," as will the neglect of at-risk individuals.)
Nearly Homeless
House sitters around the world have posted in our Facebook groups about how they are stranded. Some people had already paid to travel to their destinations — or were already in their house sits — when their assignments were canceled. Not all homeowners could — or would — accommodate their sitters. (My Montenegro homeowner had told me I could still come for the month because she might still travel by taking shorter trips, but that she'd "boot me out" if she couldn't travel.)
Miraculously, the homeowners I had committed to during the last half of March invited me to stay in their self-contained loft. After my lockdown with John ended, I moved to northwest London. Their loft is sunny, airy, roomy and a great place to regroup (and, perhaps, write my King Lear?). The homeowners are bright, fun, and generous. We walk the dog daily — social distancing in London's spacious parks — and I shop for them. I honor their request to wear protective gloves and a mask when I go out.
My Future
I'm incredibly fortunate that my income is location-independent. I really feel for minimum-wage employees whose jobs have been suspended. My income comes from writers who benefit from individual coaching and editing. My clients are all over the world and we work virtually.
Additionally, I've decided to conduct my five-class writer's workshop in May online for the first time! My virtual assistants in Mexico and Australia are revamping my website and social media presence. Both of these women are house sitters; one flew from London home to Australia as flights started disappearing; the other is living with her homeowners in Mexico.
Other than that, I'm too scared to think about my future. By September, I'll need to leave the UK before my visa expires. I'm not sure where I'll go. I believe the uncertainty of coronavirus and its impacts contribute to the overall fear, and it takes a lot of my energy just to stay focused. I'm untethered, in all the negative — and positive — connotations of that word.
Why I Am Worried About Future Travel
I feel the economic fallout of this pandemic will be bigger than its health impacts. The travel and hospitality sectors will be hardest hit. The World Travel and Tourism Council warns that up to 50 million tourism jobs could be lost as a result of the pandemic, shrinking the travel sector by 25 percent this year. How long will it take for the industry to regroup? The hardest hit, as usual in any economic crisis, will be the budget-oriented operations. I worry that the cost of travel generally will rise as companies try to recoup some of their losses.
I also worry that more budget airlines will go bankrupt. European low-cost airline Flybe declared bankruptcy in early March, citing the effects of coronavirus, and Norwegian Air, which has been in financial trouble for a while, is on the brink of bankruptcy. In fact, the respected Centre for Aviation released a report last week concluding that "by the end of May, 2020, most airlines in the world will be bankrupt."
I'm not sure what will happen to my house sitting lifestyle. Once people start traveling again, of course, they will need someone like me to care for their pets. But my investments have dropped to about two-thirds their value, and I expect the economic hangover will impact the number and length of trips everyone else will take — in the immediate future, at least.
I predict people will travel more within their own countries, and by car, avoiding crowded planes and trains for a while. If that's the case, they can take their pets with them, eliminating the need for a house sitter.
So I might still end up homeless.
Gratitude Gets Me Through The Day
These days, I keep focusing on how lucky I am: lucky that when the flu hit Europe, I was in London where I have friends and resources. Incredibly lucky and grateful to the generous homeowners who offered me their loft — and friendship. Lucky that I'm locked down in a city with spacious urban parks that allows me to get outside every day for a few hours. Lucky that my income will not take a hit. Very lucky and grateful that my mom and stepfather and their spouses are healthy. Lucky I have a strong spiritual practice I can rely on that emphasizes hope and faith instead of fear.
And who knows: Maybe I actually will write my King Lear!
Read more reflections on COVID-19 from TravelAwaits' writers around the world here.