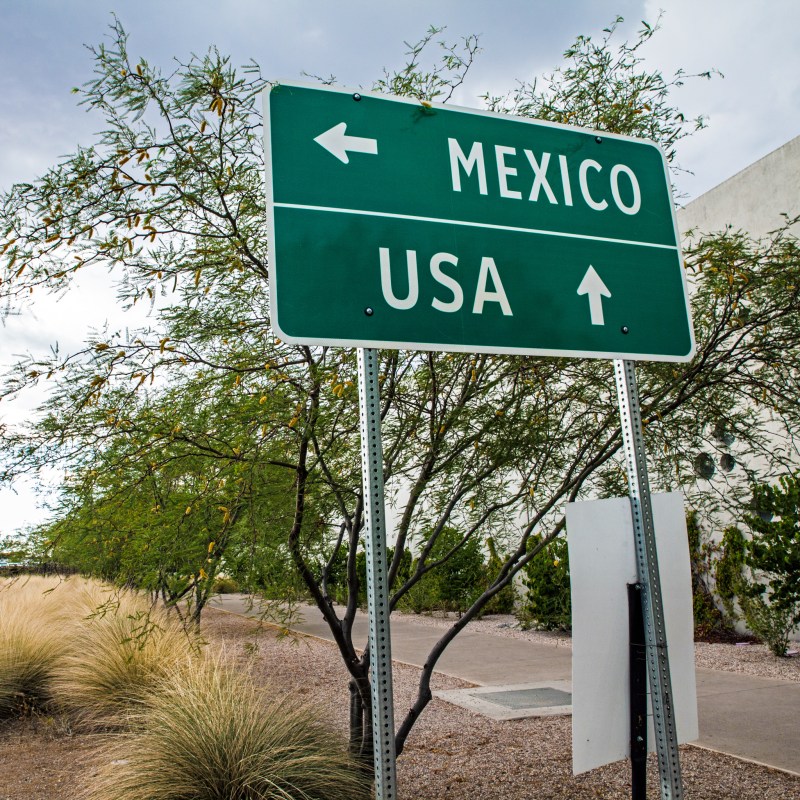 As soon as winter comes to Phoenix, Arizona, we go to our three-month all-inclusive stay at one of the six El Cid resorts in Mexico. We're seasoned RVers and road trippers, and on January 5 of this year, we arrived at the El Moro Beach Hotel in Mazatlan in our Hyundai Elantra.
Over the next eight weeks, we enjoyed the resort life we look forward to every year. We visited with friends, took a Stone Island tour, and climbed El Faro Lighthouse, the "highest natural lighthouse in the Americas," which sits on Creston Hill.
On January 21, this dream life was shaken. It was reported that the coronavirus ravaging China had arrived in the U.S. I got extremely worried, especially considering the disturbing situation at a Seattle nursing home, which clearly showed the vulnerability of older people, including septuagenarians like my husband, Bill, and me.
Self-Monitoring
Just ten days later, the Trump administration banned the entry of foreign nationals who had traveled to China. Oh my, it must be serious, I thought. I started self-monitoring, wondering why there was tightness in my chest, why that little cough kept coming back, and why I always felt tired. My husband said I was just being me, the habitual worrywart.
We went to Puerto Vallarta on February 29. My children had encouraged me to check out the popular destination only six hours from Mazatlan. Our first week was a ton of fun. During our second week, however, cases of coronavirus were rising exponentially. There were more deaths, cruise ships being infected, countries being locked down, and Iran, South Korea, and Italy emerging as new epicenters.
For me, the height of the tension came on March 11 when the WHO officially declared COVID-19, the coronavirus disease, a pandemic. Again, much to my worry, so few cases were being reported in Mexico, and the government's response was calm and restrained. The crowds and parties were still there. A concert with more than 100,000 attendees was still staged. We were straddling two different realities.
Social Distancing
I decided that we must heed the experts' calls for social distancing. So we did not join tours, except one to the world-famous Marietas Islands. At the busy Malecon, Cuale Market, Zona Romantica, and Sayulita Beach, we tried to keep a healthy distance from others. And we visited other landmarks — Our Lady of Guadalupe Church, Gringo Gulch, and the magical Los Arcos — at non-peak times. Finally, we chose day trips to the outdoors in the Sierra Madre Mountains and San Sebastian del Oeste, one of Mexico's Pueblos Magicos (towns specially designated by the Secretariat of Tourism in light of the magical experiences they afford their visitors). We also went ahead with some activities hosted by outdoor tour and activity provider Canopy River.
Furthermore, we began to protect ourselves. Finding hand sanitizers unavailable, we made our own from an online recipe. We bought surgical gloves for places where we would be forced to touch many things, such as the grocery store. We could not find face masks, however. We did disinfect commonly used surfaces in our room when we returned each day and canceled our trip to Compostela, the third Pueblo Magico we had planned to visit.
Self-Isolating
On March 14, we arrived back in Mazatlan to a barrage of devastating news. Italy was down on its knees and Spain, France, and Germany were experiencing exponential growth in confirmed COVID-19 cases. Europe had become the new epicenter of the disease. With more testing being done in the U.S., it was clear that people in the States were in danger, too, especially New York.
I wanted to cut short our stay, cancel our planned tours to the neighboring towns of La Noria and La Concordia, and start to self-isolate in the safety and comfort of our home. We had twelve more days in Mazatlan plus four days in San Carlos, Mexico, closer to the border. But first, Bill wanted a rest from driving. Reluctantly, I agreed to set March 21, five days later, to depart.
Receiving Good News
With toilet paper at the top, I drew up a list of 43 staples. It was a good thing that Walmart and Sam's Club and the local grocery chain, Soriana, were fully stocked. It took us two days to complete our shopping. And, because prices in Mexico are lower than they are in the U.S., we decided to stock up for a couple of months with big savings.
Then I focused on minimizing the financial impact of our decision. After many pleas, our tour operators gave us refunds. Through many emails and phone waits of 30 minutes or more each time, I patiently worked at changing our bookings without losing money or points. After three days, our weeks at Sea of Cortez Beach Club and El Cid Resorts were moved to December, 2020. Hopefully, we can travel again then.
Lastly, I am grateful that we prefer road trips over other modes of travel. What a blessing it was that we'd driven to Mexico. We did not have to be with throngs of people or depend on the schedules of the airlines or bus and train operators. We traveled in the safety and convenience of our own car, thanks to Bill, my personal driver.
Going Home
The day we left, the statistics were pretty grim: 300,000+ cases around the world and 30,000+ in the U.S. Trump started to call all U.S. citizens back, warning that they may have to stay where they are if they didn't return immediately. The U.S. and Canadian borders had also been closed to all non-essential travel. We had made the right decision.
It took us two days, driving eight hours each day, to get home. We stopped for the night at the Holiday Inn Express in Ciudad Obregon. Masked staff at the reception took our temperatures before checking us in. At the breakfast buffet, there were hand sanitizers, nitrile gloves, and face masks! Thank you, Holiday Inn. You are an excellent hotel.
It took us no time at all to cross the Mariposa Border back into the U.S., whereas typically, it would take 30 minutes to an hour on each side. There was practically no one in sight. Two lanes were open, but there were no lines. Our car wasn't inspected, nor were we checked.
Two and a half hours later, we were home. Our place had been cleaned by a contractor — who we had remotely hired — that morning. We disinfected all the commonly used surfaces, took long hot showers, and slept soundly in the comfort of our own bed. Organizing the supplies we had bought in Mexico was reserved for the next day.
We may not have been able to see or do everything we had planned in Mexico. We also canceled scheduled trips in April to Las Vegas and Santa Ana. But we are still holding onto our bookings for our annual road trip around the U.S. and Canada, planned for July and August. Even if they fall through, we will not be bothered.
What's important is that we are home, where we can make our more disciplined, however small, contribution to flattening the coronavirus curve. We pray that its spread slows down, that our healthcare system does not get overwhelmed, and that many lives will be saved, perhaps including our own.
For more on COVID-19, see our most recently published content here.