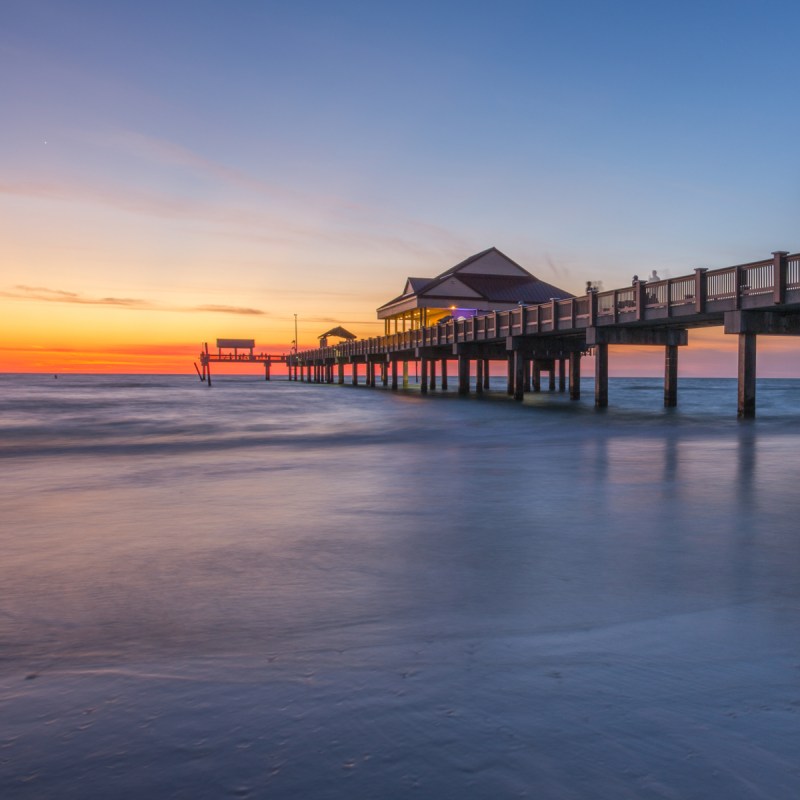 Remembering and honoring our veterans is a quintessential element of travel for many Americans. In August 2019, veterans, their families, and elected leaders gathered off the coast of Clearwater, Florida, as a ribbon connecting two boats was cut to signify the opening of the Circle of Heroes Memorial — a unique place that invites reflection and gratitude.
This is the first underwater memorial in the nation that invites divers 40 feet below the ocean's surface to view a dozen life-sized statues representing the men and women that have served in the five branches of the military: Army, Coast Guard, Air Force, Marines, and Navy.
Inspiration For The Memorial
This unique and interactive memorial, Circle of Heroes, was designed by Heyward Matthews, a professor of oceanography at St. Petersburg College.
According to Task and Purpose, a driving force behind Matthews's creation of the memorial was his desire to attract younger Americans who aren't typically drawn to visiting veterans memorials.
An even greater purpose for the memorial: to boost the spirits of veterans with mental illnesses and physical restrictions. Research shows that many veterans suffering from mental illness and physical restrictions use diving as a therapeutic activity, meaning that veterans suffering from handicaps, amputations, or mental illnesses from war such as PTSD will be able to greatly benefit from the memorial.
Neysa Grzywa, director of business operations for Arizona nonprofit Deep Sea Valkyries, told Task and Purpose, "When you descend below the waves you enter a world of peace and tranquility. The sounds of chaos are replaced with nothing but your own breath, reminding you that you're alive and not to waste that miracle on the pain."
About The Memorial
The underwater veterans memorial is funded by private donations and some public funding from Florida's Pinellas County according to WUSF News. The first phase cost $200,000 and the second phase is expected to cost $350,000.
The memorial has received warm and heartfelt responses since its opening. Veteran Air Force Captain Julia Kohler said, "Loved this newly opened dive site. I am a veteran, which made it all the more special for me. Can't wait to see it again after completion."
As the memorial touches the hearts of everyone who's been involved in making it a reality, plus those who have visited it so far, there are high hopes for its success and impact. The underwater memorial has 12 of the 24 statues that are supposed to complete it. The hope is, that by the end of 2020, the other 12 statues can be added to complete the 100-foot circle.
Visiting The Memorial
The memorial is 11 miles off the coast of Clearwater, Florida, which is near Tampa. In order to visit the memorial, you do need to have your certification to dive. You'll also need to book a dive charter to get there. Tanks-A-Lot Dive Charters and 2 Shea Charters both offer charters from Clearwater. You can rent scuba gear from them if you don't have your own.
While the memorial was built specifically for veterans with physical limitations and mental health conditions like PTSD, the site is open to all and is also meant for tourists. So, gather your scuba gear and start planning your trip to the Clearwater area to pay your respects in this beautiful, underwater memorial.
Although it's a little over a six-hour drive across the state, Florida boasts another unique diving adventure. Pack your gear and prepare to take a dive into America's first underwater museum in South Walton, Florida.