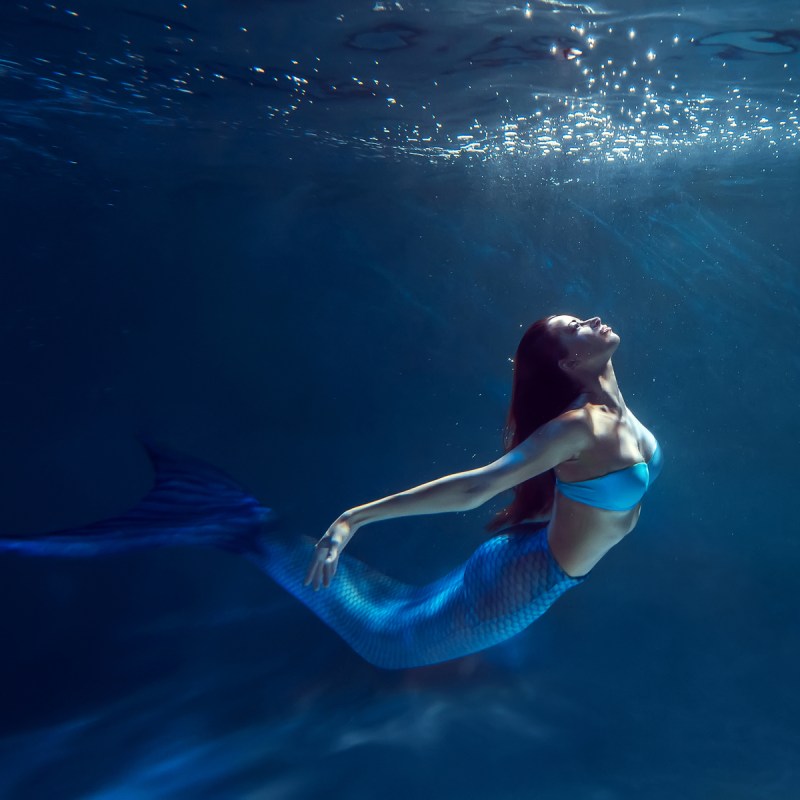 The world has been buzzing with a lot of mermaid talk of late as Little Mermaid fans everywhere have been teeming with suspicion over who will be cast for the upcoming live-action Little Mermaid film. You'll be happy to know that some of the cast has been picked!
CinemaBlend's Dirk Libbey has us bubbling with excitement as he just announced The Little Mermaid's updated cast list, which includes Ariel, Triton, and more.
As you wait for more of the cast to be revealed and to see the highly anticipated remake, we have a place you might want to consider adding to your bucket list. Tucked away in Great Falls, Montana, is a magical mermaid lounge where you can see real mermaids in action!
Okay, well maybe not real, but they're probably the closest you'll get to Ariel and her kin any time soon. How did this quirky mermaid-themed lounge come about? Keep reading for the story behind it all — and why visitors say it's truly unique.
The Story Behind The Sip 'N Dip
Nestled in the heart of Montana is the O'Haire Motor Inn. The inn focuses on offering Western hospitality to all who stop by. Although the inn is a great option for lodging while in Great Falls, the attraction that brings in people from near and far is the hotel's very own Sip 'N Dip Lounge. In 2003 the lounge was named the number one bar on earth worth flying for by GQ magazine and the bar's popularity has only increased since then. Why all the fuss over this small town bar? Well, the mermaids of course!
The Sip 'N Dip Lounge is not your average bar. Not only can you get a great cocktail and enjoy a fan-favorite menu item, the Hog Heaven (pulled pork, macaroni and cheese, and bacon bits) — you can see mermaids swimming around at the same time! Not real mermaids of course, but performers hired to wear customary mermaid attire and swim in the inn's pool for three to five hours a day.
The lounge didn't always have mermaids to make it the enchanting destination it is today. In fact, the mermaid idea came from the Sip 'N Dip's mermaid manager, Sandra Johnson-Thares. With newer motels opening near the highway, the lounge and inn started to see a decline in traffic in the mid-1990s. "The O'Haire pool often sat empty," according to a New York Times piece on the bar. One night, Johnson-Thares sat with her mother, brainstorming ways to get people back to the inn and lounge.
Johnson-Thares told the Times, "I joked that we should hire some mermaids. The more drinks we had, the funnier it got."
The first prototype for the mermaid costumes was a green tablecloth duct-taped up to make a mermaid tail. To their surprise, it was a hit! Eventually, Johnson-Thares got to work making handmaid mermaid tales and even spruced up the inn's pool to make it more like a lagoon that mermaids would live in. After reaching out to Disney for leftover decorations from an abandoned submarine ride, she even received a box of special Disney seaweed to embellish the place.
Since the lounge's makeover, the Sip 'N Dip's business has been booming. Not just locals, but people from all over visit the lounge to see what makes it so unique.
The Sip 'N Dip's not only for mermaid enthusiasts; anyone who wants to have a good time in a friendly bar with loads of character should plan for a trip to this peculiar mermaid habitat.
If you're already planning for your trip to the Sip 'N Dip in Great Falls, consider adding Billings, Montana, to your itinerary. Make a day of it! Great Falls is approximately a three-hour drive from Billings, which offers some great Western sites. Check out our guide to exploring Billings, Montana, and the best things to see and do there.