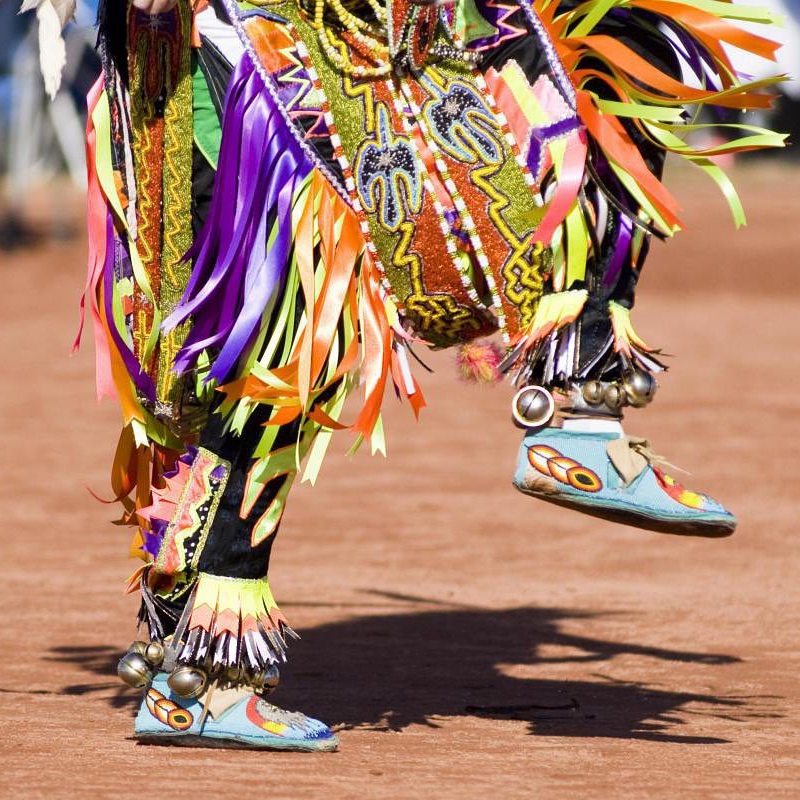 Bentonville, Arkansas, is located at the crossroads of culture and commerce and is rapidly becoming a top travel destination. Tucked away in the northwest corner of the Natural State, this town built on Sam Walton's success is truly punching above its weight when it comes to art, food, outdoor activities, and shopping. Here are some of the best things to see and do during your visit.
Explore American Art At Crystal Bridges
Perhaps the top tourist attraction in Bentonville, the Crystal Bridges Museum of American Art is a marvel, both inside and out. Built on top of a natural spring and designed by world-renowned architect Moshe Safdie, Crystal Bridges was founded in 2005 by the Walton Family Foundation and made an immediate impression on the national art scene. Past exhibitions have included works by glass master Dale Chihuly, painter Georgia O'Keeffe, and naturalist John James Audubon. The museum also shares John Trumbull's instantly recognizable portrait of Alexander Hamilton with the Metropolitan Museum of Art in New York City. Take a wine or snack break at the museum's gorgeous café, stroll through the outdoor sculpture gardens, and peruse the gift shop's offerings. Admission is free to all.
Check Out (Or In To) 21c
If you haven't quite gotten your art fix after exploring Crystal Bridges, be sure to check out the museum located in the lobby of the 21c Museum Hotel. This chic boutique hotel features 104 luxe rooms and suites; it is also home to 12,000 square feet of exhibition space integrated into the lobby, shared spaces, and event rooms. The hotel is within walking distance of Crystal Bridges, and it offers bike rentals to make your trip to the museum a snap. Pets are welcome, and rooms start at $250 per night.
Learn More About Native American History
Located a short distance away from the downtown district, Bentonville's Museum of Native American History is well worth a visit. Founded in 2006, this expansive space focused on education features 10,000 Native American artifacts from a variety of tribes and geographical areas, as well as interactive exhibits. The museum hosts periodic lectures and art workshops, and its gift shop offers a wide range of handicrafts and gifts. Admission is free to all.
Visit The Town Square And Farmers Market
Bentonville is still a small town at heart. You'll see this firsthand when you stroll its picturesque town square lined with small shops and gorgeous historic homes. The square is also home to Bentonville's Saturday farmers market, which features a variety of vendors, produce, and products. Grab a coffee or nosh at one of the nearby cafés, and you'll be all set to start the day's adventure.
Tour The Place Where Walmart Began
In 1951, Sam Walton's 5&10 opened on Bentonville's town square. Walton focused on offering low prices and good selection to his customers, and they responded enthusiastically. This small-town store became the center of the retail empire we now know as Walmart. The original 5&10, now part of the Walmart Museum, resembles the original Leave It to Beaver set. The mid-century mom-and-pop shop, where visitors can see some of the items the store first sold, looks nothing like the sleek superstores of today. For a sweet treat, grab an ice cream cone or sundae at the adjacent Spark Café.
Take A Walk Back In Time
For a look at what life was like in the late 1800s in Bentonville, stroll through the gardens of — and peek inside — the Peel Mansion Museum. Built in 1875 by Samuel West Peel, this Italianate villa is furnished with lovely antiques. Peel, who worked in Bentonville as an attorney before heading to Washington, D.C., to serve in the United States House of Representatives, lived here with his wife and nine children. Peel's life and career were shaped by the times; he served in the Confederate army, was elected to Congress, and ultimately became a legal representative for Native American tribes. Admission to the museum is free; on Tuesday through Sunday, there are guided tours of the mansion and gardens every hour from 10 a.m. to 3 p.m.
Make Time To Shop
For a small town located nowhere near either coast, Bentonville boasts an amazing array of high-end fashion retailers and boutiques. Label Boutique, located downtown, carries on-trend items from designers and brands including Rebecca Minkoff, Steve Madden, and Free People. For art and antiques, check out Maxie & Maria. Their curated collection includes paintings and sculptures at a variety of price points. For a fair-trade experience, be sure to stop in at Remedy Road. The socially conscious store offers a variety of clothing, jewelry, handbags, and home goods crafted by artisans from around the world. Remedy Road also donates a portion of its proceeds back to nonprofit organizations that support fair trade.
Hit The Trail
Arkansas is the Natural State, after all. For all its incredible culture, Bentonville is also a fantastic place to experience the great outdoors. There are miles of trails for both hiking and biking within the city limits, and some of them connect to the town's top tourist sites, including Crystal Bridges. Many of the hotels in town cater to bikers, offering on-site rentals, wash stations, and trail maps.
Don't Forget The Cuisine Scene
This may surprise you, but Bentonville has made its mark on the national food scene. Top chefs are flocking to the area to serve up their culinary visions to discerning patrons, and most of these chefs incorporate locally grown and sourced ingredients into their menus. Executive chef Matthew McClure, a six-time James Beard Award semifinalist, is at the helm of The Hive, located at 21c. We adored The Preacher's Son, a bistro located in a renovated downtown church. It offers several gluten-free main dishes and sides and a robust cocktail and wine menu.
As you can see, Bentonville packs a lot into a small package. It's a small town with a surprisingly cosmopolitan feel, making it the perfect place to spend a long weekend. We really enjoyed our time there, and we look forward to returning soon.
Photo Credit: shuttersv / Shutterstock