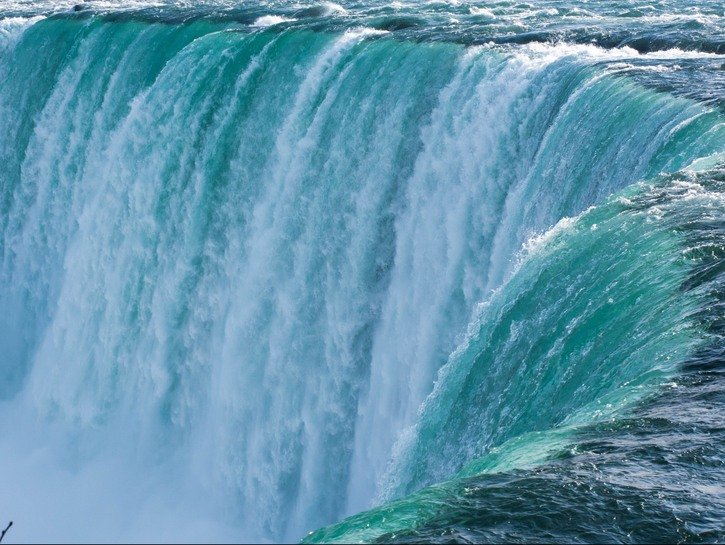 On my last visit to Niagara Falls, Ontario, my arrival in town was anything but ordinary. Having been dropped off in Niagara Falls, New York, by some friends, I did what anyone would do to get back to Canada — I scuttled around like a hobo until I found the proper pedestrian path to cross the Rainbow Bridge. I got more than a few curious looks as I hiked with enthusiasm, bulging backpack firmly in place, passing by everyone looking out at the Falls. Mid-adventure, I found myself chuckling. It was time to slow down and join everyone else in enjoying one of the world's most majestic wonders!
A trip to Niagara Falls is anything but ordinary — even when you're not crossing borders on foot and hauling around all your own gear! Home to the stunning Horseshoe Falls and offering the best views of all three waterfalls, Niagara Falls should be on everyone's bucket list.
My trips to the city, even the more sedate ones, have taught me some important dos and don'ts that every traveler to the area should know to make the most of their time and money.
DO Explore The Area Outside The City
The entire Niagara area is a phenomenal place to explore. The nearby Niagara Escarpment is an incredible wine region. It's known for producing some of Canada's best ice wine, but wine fans will also find fantastic deals on shiraz and chardonnay, among other varieties. Two of my favorite vineyards are Henry of Pelham and Creekside Estate.
Equally tempting when it comes to wine is the nearby town of Niagara-on-the-Lake. However, the delicious wine pales in comparison to the real thrill in town — the Shaw Festival! Celebrating the works of George Bernard Shaw and his contemporaries, the Shaw Festival produces first-rate theater every year from April to December. Frugal travelers will be happy to learn that the Shaw Festival website includes a page devoted to visitors who are on a budget.
DO Take Some Time For Foodie Research
There are many restaurants on the main streets of Niagara Falls, but most are very expensive, and the quality varies. Popping into an attractive pub or Italian restaurant along Fallsview Boulevard could be disastrous for your wallet, your stomach, or both. Thankfully, there are plenty of fantastic eateries in the city — even close to the Falls! You just need to know where to find them. You can find a list of delicious options here and some other alternatives here. Finally, since cheap eats can be hard to find, here's a list of affordable options.
DON'T Book A Hotel Room With A View Of The Falls
The price difference between a room with a view and a room without one can be well over $100. I personally always stay a block or two away from the Falls at one of the city's many Days Inn locations. They won't win any prizes for style, but these basic, inexpensive inns may just be the best deals in town. There are quite a few of them, so before you book, make sure you're picking the location that will be most convenient for you. Don't forget to take a peek at the reviews, too.
DO Take A Ride On The Hornblower Cruise
It's a boat trip that takes you as close as you can get to the Falls, and ponchos are included to keep you from getting entirely soaked. (You've likely heard of its American counterpart, Maid of the Mist.) If you'd rather try something that gets your heart racing, the Whirlpool Jet Boat Tours offer no protection from the drenching spray of the Class V rapids as you zip along at 55 miles per hour, embracing every splash.
DON'T Feel Pressure To Take A Helicopter Tour
Sure, the views are spectacular. But the price starts at about $150, and the final bill can be outrageously high for a couple or a family. There are plenty of more affordable ways to take in the glory of the Falls and chase some thrills.
DO Indulge In Something A Bit Cheesy
Niagara Falls has long been a tourist town, and — guess what? — that's totally okay, especially when you ARE a tourist! Whether you visit the Movieland Wax Museum or the Mystery Maze or the Nightmares Fear Factory, you'll have plenty of over-the-top, silly fun. To get the best bang for your buck, glance through the attractions brochures in your hotel's lobby. They're likely to contain some coupons and information on combination packages.
DO Take Time To Enjoy The Free Fireworks Shows
From the end of May to the beginning of September, fireworks occur on a fairly regular basis, including every weekend night and extending to every weeknight from mid-July to the end of summer. The Falls themselves are illuminated every night of the year, adding to the fun of evening activities.
DON'T Forget To Visit The American Side
Yes, you can walk across the Rainbow Bridge. If I was able to do it, slightly scatterbrained and with the heavy backpack, you sure can! You'll only need your passport and $1. (The return walk from the United States is free.) The bridge has some of the best views of the Falls and both towns and, while the views are arguably not as good on the American side, they're still beautiful and well worth the excursion.
DO Consider Taking A Run
Niagara Falls is home to one of the world's greatest race weekends — its marathon takes runners through Canada AND the United States, making it one of the most unique routes in the world. If the idea of running that long and far horrifies you, the annual October race weekend includes more manageable 5-kilometer, 10-kilometer, and half-marathon routes which, while they stay exclusively on the Canadian side, do conclude at Horseshoe Falls. And in an extra fun twist, participants in the 5-kilometer race are digitally pitted against each other — the average time of Canadian registrants is compared to the average time of American registrants to determine which nation is the fastest. Happily, there are options for walkers as well, perfect for low-key competitors who are more focused on scenery than speed.
DO Know That The Price You See Is Not The Price You Pay
Most goods and services in Ontario are subject to a combined federal and provincial tax rate of 13 percent. And in Niagara Falls, Ontario, there is a special municipal hotel tourist tax of $2 per room per night. The good news is that this tax replaced a previous tax that also applied to restaurants. The bad news is that the previous tax had a confusing legal status that allowed visitors in the know to ask for it to be removed from their bill. No such luck now!
The add-ons don't stop there. Hotels can add on a resort or property fee, which is never included in online price estimates. And last but not least, tipping is an important part of Canadian service culture. Fifteen percent is considered the minimum tip for restaurant meals, while 20 percent is normal for standard-to-good service and 25 percent is appropriate for outstanding care. Plan your budget accordingly so that there are no surprises.