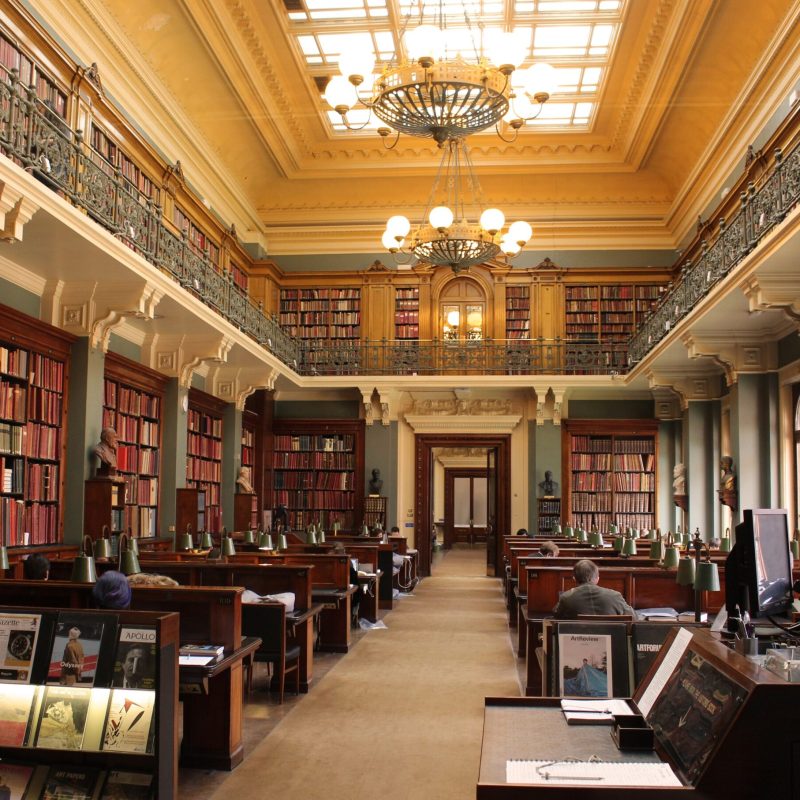 California belongs to Joan Didion… Not the California where everyone wears aviator sunglasses, owns a Jacuzzi and buys his clothes on Rodeo Drive. But California in the sense of the West. The old West where Manifest Destiny was an almost palpable notion that was somehow tied to the land and the climate and one's own family-an unspoken belief that was passed down to children in stories and sayings. — Michiko Kakutani, New York Times, 1979
Southern California. It's not just the sun-baked boulders of Death Valley, the eternal spring of San Diego with its Spanish-style houses, or Joshua Tree's arid desert, rife with cacti. It's more than Los Angeles's promise of stardom and Santa Barbara's picture-perfect beaches. The southern region of the Golden State draws people from all over the world with the allure of an affluent, exotic lover. For some reason, life just seems better in SoCal.
As we discussed in Part I of California's Literary Landscapes, there's something about this state that makes it particularly appealing to writers. There is certainly a distinct flavor from Northern and Southern Californian artists — as there is between the indivisible border of California's north and south. Writers are directly influenced by their environs. Through their words, they begin to take on the rhythm, the geography, and even the personality of the place they inhabit.
In Part II, we'll look at the writers who were drawn to Southern California — with an unabashed focus on Los Angeles.
The Lost Generation and Beyond
F. Scott Fitzgerald
Francis Scott Fitzgerald was born to a wealthy family in St. Paul, Minnesota. As such, he was able to gather the material necessary for his world-renowned depictions of opulence in The Great Gatsby. However, he came to find that writing novels wasn't always the key to paying the bills. He and his wife Zelda — who was arguably the mastermind behind his fiction — eventually made their way to the West Coast.
West Hollywood Home
1443 N Hayworth Ave.; West Hollywood, CA
Even a decade after publishing The Great Gatsby, which is now considered "The Great American Novel," Fitzgerald wasn't experiencing the success he'd presumed. He moved to Hollywood in 1937, expecting that a screenwriting career would pay handsomely. Even though Zelda had experienced a few stints in mental hospitals, they yearned to continue their lavish, reckless lifestyles. Expectations did not manifest reality, and Fitzgerald found himself broke and with a heart condition. It was in this Hollywood home that he lived with his "lady friend," until his second heart attack killed him in 1940.
Gatsby Books
5535 E Spring St.; Long Beach, CA
While Fitzgerald didn't get the fame he so desired while he was alive, his memory certainly lives on through The Great Gatsby. Not only was it made into a multi-million-dollar Hollywood movie, but it has also inspired this new and used bookstore in Long Beach. In addition to offering complimentary coffee and a generous selection of Fitzgerald's works, Gatsby Books also holds frequent readings and literary events. If that's not enough to bring you through their doors, perhaps their bibliophile housecat, Ruby, will.
Recommended reading: The Great Gatsby, Tender is the Night.
Eve Babitz
Hollywood has always loved a scandal, and there are certain people who have equally enjoyed being scandalous. Eve Babitz has been notorious for indulging in drugs and romantic conquests — the latter of which included Jim Morrison and Steve Martin. When she wasn't designing vinyl album covers or posing nude, she was immersed in her writing. In one of her books, Babitz wrote: "I long for vast sprawls, smog, and luke nights: L.A. It is where I work best, where I can live, oblivious to physical reality." She continues to live in Hollywood, avoiding the public eye.
Ports
7205 Santa Monica Blvd.; Los Angeles, CA
Sadly, Ports closed its doors in 1992. But when it first opened in the 1970s, Eve Babitz was a regular. Many literary and artistic types would frequent the restaurant, which was known more as a place to mingle than for its culinary prowess. However, Babitz described Ports as belonging to her: "I fell in love with the place. The name, the odd food, the sneaky private library filled with Max Beerbohm and Ford Madox Ford, it all looked like my restaurant. My very own." She would come in around noon, lingering around for her food, trading prescription pills with other clientele, waiting to see what would become of the night.
Even though Ports has closed, this location is now a dive bar called Jones, where you can order a drink called L.A. Woman — after Babitz, of course.
The Beverly Hills Hotel
9641 Sunset Blvd.; Beverly Hills, CA 90210
When Babitz could no longer lurk around the Garden of Allah, as it was torn down in the 1950s, she moved on to another place to indulge her whimsy. In the following decades, she could be found ordering Bloody Mary's at the Beverly Hills Hotel pool, admiring its tabby cats. Babitz would often bring her lover du jour along to discuss Los Angeles amidst other artists with a penchant for the glamorous life.
Recommended reading: L.A. Woman, Eve's Hollywood.
The Fantastic
Ray Bradbury
Most popularly known for his novel Fahrenheit 451, Ray Bradbury was a man of extraordinary talent and a love of the less ordinary. As an Angelino by birth, he loathed cars and never got a driver's license. He did, however, manage to begin his writing career — at the age of 14 — for George Burns, nonetheless. As a Science Fiction writer, his mind was geared toward the otherworldly, but he was still very much part of the Southern California literary landscape.
Clifton's Cafeteria
648 S Broadway; Los Angeles, CA
Still standing in Downtown LA is the legendary Clifton's Cafeteria, where Bradbury ate many lunches and dinners. Back in the 1930s, the Los Angeles Science Fantasy Society held meetings in their Brown Room, indulging in soul food and discussing weird science. At one of these meetings, Bradbury would meet writer L. Ron Hubbard, who had yet to establish Scientology.
Bradbury continued to visit Clifton's into his old age; he even celebrated his 89th birthday here. Today, you can visit his predilect booth on the third floor and admire memorabilia that Bradbury's family donated.
Recommended reading: Fahrenheit 451.
The Truth Tellers
Charles Bukowski
Although he was born in Germany, Bukowski was about as "L.A." as a writer could get. In his works, the smell of the oil-soaked concrete, the midnight desperation for success, and the absolute stoicism of Angelino streets creep through the pages. He's most known as an alcoholic, a misogynist, and a reckless, gambling man's man. At the heart of his work, however, he reveals a tenderness and a life swarming with pain. If you look closely enough, he allows the reader a glimpse at a fragile-hearted man seeking love, a way out of his tormented thoughts, and perhaps a bit of fame.
De Longpre Apartment
5124 De Longrpre Ave.; Los Angeles, CA
Bukowski wouldn't seem like much of a Hollywood figure, but that's the beauty of the writer and the not-always-glamorous-truth of the neighborhood. In this apartment, which he inhabited from 1964 to 1973, Bukowski lived "somewhere between alcoholism and madness." It was here that he completed seven novels, including Factotum.
Santa Anita Racetrack
285 Huntington Dr.; Arcadia, CA
Charles Bukowski loved his horses, and it wasn't because he was an animal lover (other than his affinity for cats). He was a gambling man, and life at the tracks was a common theme throughout his career. He spent many drunken afternoons here at the Santa Anita Park, betting on the horses. His ex-wife Linda has hinted that this may be the reason why the nearby Huntington Library displays some of his original work.
The King Eddy
131 E 5th St.; Los Angeles, CA
When it comes to bars, it's hard to decide which was Bukowski's favorite. He was a regular at countless watering holes reaching beyond L.A.'s city limits. Some of his old haunts included Cole's and the Frolic Room. (He even had a delivery system set up at the Pink Elephant Liquor Store when he lived in Los Feliz.) However, Bukowski wasn't always an admired poet who was welcome in up bars. Before he was given a break in his forties, it was here, in Skid Row, that he'd plant himself and wash down his troubles with countless beers.
Recommended reading: Ham on Rye, Love is a Dog from Hell.
Joan Didion
While Didion was raised in Sacramento, she made L.A. her home after kicking her career off at Vogue magazine in New York. Her writing was much like Los Angeles itself — glamorous at first glance, yet harshly honest and detached once you got to know the depths of her words.
From personal essays to novels to political journalism, her writing is as eclectic and extensive as Southern California itself. At the age of 84, she continues to produce noteworthy works while looking back at her success and loss itself.
House in Hollywood
7406 Franklin Ave.; Los Angeles, CA 90046
A friend of Didion's described this area of Hollywood as a "senseless killing neighborhood;" perhaps this was an omen for the nearby Manson murders that were to come. Didion lived here with her late husband, John Dunne, and their daughter while penning The White Album. She lived in a constant state of horror, as reflected in her writing, until she moved up the coast with her family in 1971.
The Freeway
This is not a joke. When you live in Southern California, you learn to live with the freeway, to accept your time on it, and it becomes part of your daily landscape. As Carolyn Kellogg stated, "Writers who know Los Angeles… have done some of their best writing about freeways. Think Joan Didion in her novel Play It as It Lays… The rhythm of Los Angeles's roads has seeped into its decentralized heart, into the minds of writers for decades, and you, too, will hear it as your wheels spin and spin and spin." Try driving down the 405 to San Diego, or head northbound on the 101. You'll see that the freeway becomes a character in and of itself.
Recommended reading: Slouching Towards Bethlehem, Where I Was From.
If you haven't had the chance, check out Must-See Places In Northern California For Book Lovers.