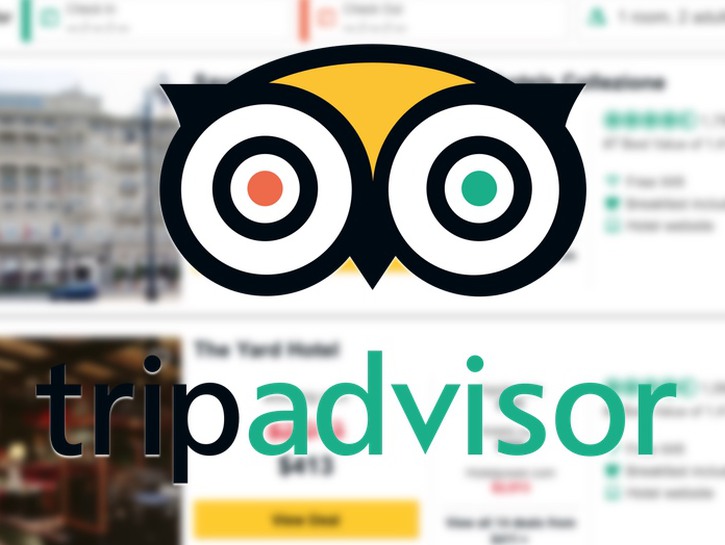 The importance of positive hotel reviews for travel planning cannot be overstated. The same could be said for the impact good reviews can have on a hotel's business. So it probably shouldn't come as a huge surprise that there are people out there offering to sell positive reviews to hotels and restaurants in exchange for a fee. With that said, TripAdvisor has no tolerance for this misleading practice, and their efforts to take down the businesses responsible for posting phony reviews on their site aided in landing one person in prison.
The owner of a company called PromoSalento was found guilty by the Criminal Court of Lecce in Italy back in June 2018 on the grounds he had used a fake identity to commit fraud. He received a 9-month sentence in prison along with a fine of €8,000 for attempting to publish fake hotel reviews. TripAdvisor has since published a full breakdown of the situation from their perspective, explaining how they were made aware of the this deception and what they did to investigate and eventually assist in legal action against the owner of PromoSalento.
Based on TripAdvisor's statement, it seems they're actively on the lookout for fraudulent reviews on their site. Back in 2015, they became aware of PromoSalento's practice of selling positive reviews to Italian businesses hoping to boost their star rating on review sites. Apparently, a number of businesses forwarded emails they received from the company soliciting them for this fraudulent theme. While some of the businesses forwarded the emails to TripAdvisor, it sounds like at least one restaurant sent theirs to the police, which is how the criminal investigation against PromoSalento got started. TripAdvisor says they worked alongside the prosecution in an effort to take down the company's owner.
"The police investigation into PromoSalento delivered enough evidence of criminal conduct to send the case to court. TripAdvisor formally joined the prosecution as a civil claimant, sharing evidence from our own investigations and providing support from our Italian legal counsel."
It's interesting to consider that part of the downfall of PromoSalento was the very clientele they were seeking, but it makes sense. If the business of writing fake reviews for pay is a practice in this industry, then the targeted businesses are presumably faced with the dilemma of whether to pay for such reviews or else refuse with the knowledge that their competition may be cheating the system. In other words, they could end up being outranked by the hotels who are paying money for fake reviews. It stands to reason that the logical alternative to playing along with this fraudulent practice is to expose it in the hopes that it'll be stopped.
While TripAdvisor was gathering evidence against PromoSalento, they were also taking steps to block or remove over a thousand attempts by the company to submit reviews for hundreds of companies. In addition, they used their sophisticated fraud detection processes to block PromoSalento's continued attempts to post reviews on the site. And PromoSalento wasn't the only target in TripAdvisor's efforts to detect and remove phony reviews from their site. Since 2015, they say they've stopped more than 60 different paid review companies across the globe.
But it doesn't end there, as it isn't just the phony reviewers who pose a threat to the service TripAdvisor provides to its readers. The businesses paying money for fake reviews are also part of the problem, and TripAdvisor is penalizing those who are caught trying to game the system by demoting their status in the site's popularity rankings. If that doesn't do enough to deter businesses from paying for fake reviews, there's an even worse penalty: the red badge.
"For most of the businesses we caught in connection with PromoSalento, our ranking penalties were enough to stop fraud in its tracks. But where we saw suspicious activity continue, the next step was to issue a red badge, which is a notice displayed on a business's TripAdvisor listing page warning travelers that the business has been trying to manipulate reviews. The notice outlines the type of fraud we have spotted."
Many of us rely on TripAdvisor's reviews to help us decide where to stay on our next trip or vacation, so the credibility of the site relies on the authenticity of those reviews. This really applies to any site or business that posts what are supposed to be authentic user reviews. If those reviews can't be trusted, what good are any of them? So it's not surprising that TripAdvisor is being so forthcoming with their efforts to combat the problem. As discouraging as it is to know this practice even exists, it's important to see that steps are being taken to stop people from trying to manipulate the system. And in the case of PromoSalento, it looks like jail time was part of the punishment.