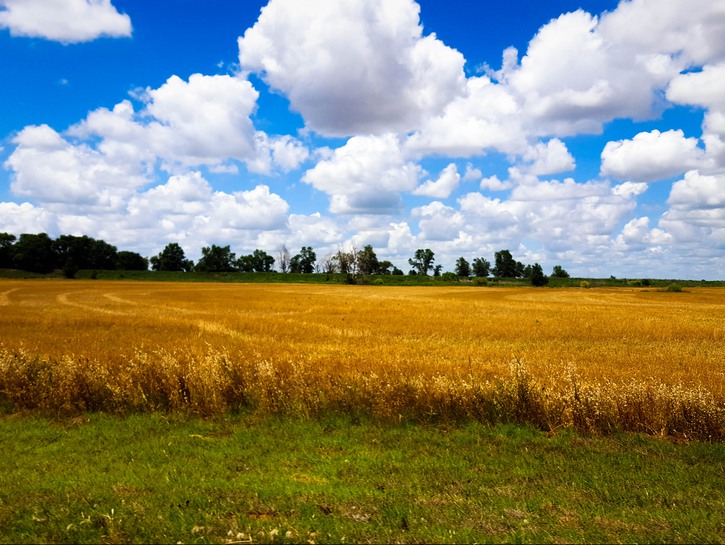 This article is part of our state-by-state guide to driving the Historic Route 66. We're breaking down the journey from east to west, from Chicago to California. Our previous instalment was Driving Route 66 in Kansas.
Oklahoma is known as the land of ultimate road trips, and for good reason. If you're looking for a great Route 66 drive and experience, Oklahoma boasts the longest stretch of the Route, totalling over 400 miles from start to finish throughout the state.
During your visit to Oklahoma to drive and see the Historic Route 66, there are plenty of great stops and attractions along the way to make every mile count. Here are some of the best things to do on your scenic drive through the Sooner State.
Day 1
After leaving Missouri and making your brief foray into Kansas, you'll enter Oklahoma. Your first stop should be to grab a bite at Waylan's Ku-Ku Burger in Miami. It is a Route 66 icon, one of the many eccentricities that has made this such a fun, quirky trek. The building resembles a cuckoo clock, complete with a giant yellow cuckoo bird popping out of the roof, so you'll have a hard time missing it.
The next stop as you journey through Oklahoma should be the Totem Pole Park in Chelsea. Stop here to see the world's largest concrete totem pole, constructed by retiree Ed Galloway. There are also picnic tables, you can stay for a meal or a snack and enjoy this unique spot!
As you venture forward, you can pay tribute to an entertainment legend at the Will Rogers Museum & Birthplace Ranch in Claremore. Learn about the birth, life and legacy of one of Oklahoma's most famous natives. They also host several cultural and local ceremonies and celebrations to commemorate the Native American culture of Oklahoma and educate guests.
If you've never heard of Will Rogers, he was a famous early film star, director, columnist, and funnyman born in the Cherokee Nation. He is commonly hailed as "Oklahoma's favorite son."
Day 2
As you journey onward through the state, be sure to stop in Catoosa, Oklahoma for a bit of Route 66 kitsch. Here you'll find the Big Blue Whale, a community treasure and noteworthy stop on the Route that you'll want to see before you head into Tulsa.
While in Tulsa, you can stop in the Cyrus Avery Centennial Plaza dedicated in memory of the "Father of Route 66". The Plaza flies the flags of the 8 states along Route 66. It's also home to the Route 66 Skywalk and some pretty impressive statues.
Day 3
If you're getting hungry, you can stop in Arcadia at the famous POPS restaurant for a good burger or a cold sasparilla. The 66-foot tall neon soda bottle outside (could it be any other height?) is perfect for a colorful photo opp. If you need a drink to take with you on the road, POPS boasts over 600 flavors to choose from!
If you're itchin' for a day of urban exploration, you can spend it in Oklahoma City. Take a few hours to mosey through the National Cowboy and Western Heritage Museum and drive over to the Oklahoma City Bombing Memorial to pay your respects to the victims of that terrible atrocity. While this somber visit isn't a part of your typical Route 66 kitsch and history, it is well worth the detour.
As you drive onward, stop to take a picture with some restored old Route 66 gas pumps at Lucille's Famous Rt. 66 Gas Station in Hydro. This historic two-story gas station was built in 1929 and is no longer operational, but it's still great for a quick detour. Since it's a bit off the beaten path in a rural area, you can stretch your legs at a nearby stream where locals have been known to find fossils and arrowheads.
Before you leave Oklahoma, be sure to stop in to the Route 66 Museum in Clinton. This place has interactive exhibits, vehicles, and an audio tour that spans over 60 years of Route 66 history. For any envious friends back home, you can also pick up a gift in the gift shop to bring back.
That's it for the mother road in Oklahoma. Next up: Driving Route 66 In Texas.