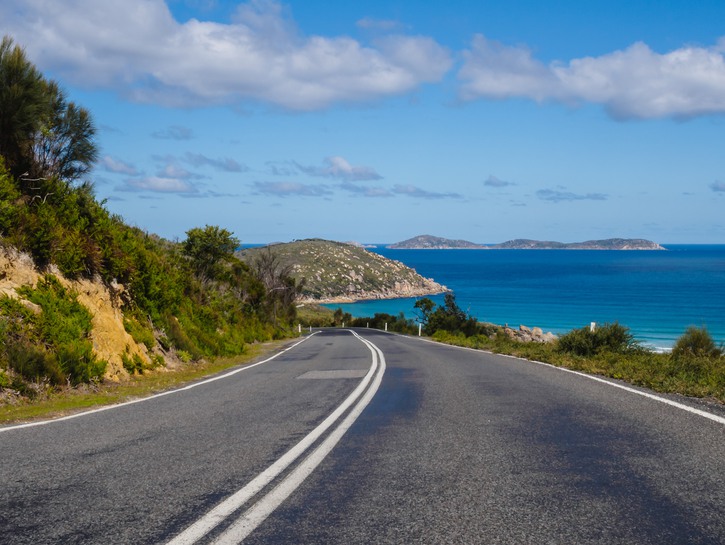 If you've passed on taking a road trip because you thought you had to sacrifice your love of the finer things in life in the process, think again. While most people don't associate luxury with a road trip, that image needs to change. After all, no two road trips are alike.
There are ways you can make the experience feel much more stylish and upscale with just a few changes to your travel plans. While it does requires some advance planning, it's easy to do. Armed with these tips you will never think of road trips the same again.
So, here is a little advice on how to turn a road trip into a luxury adventure.
Plan an Itinerary With Luxury in Mind
Setting the itinerary is where planning takes front and center. This is because not all itineraries will lend themselves to finding luxury on a road trip. Certain areas of most countries can make finding luxury more challenging, if not impossible. Unless, of course, you believe luxury is a state of mind! Otherwise, your road trip may have to take you through areas that are a bit more urban in nature and less small towns and dirt roads.
That said, you don't have to follow all of the tips to still have a luxury adventure. You can pick and choose which are most important to you and you can't live without and plan accordingly. If there's a certain town or area you've always wanted to visit, go for it. Maybe you'll be surprised with a quaint B & B or an amazing farm-to-table restaurant. And you are certainly not limited to U.S trips. We have had the most amazing road trips abroad like New Zealand and France.
Dream Big With Your Ride
Unless you own a top of the line car, convertible, or an RV with all the amenities, think about renting your ride. Which vehicle you go with depends on how many people are vacationing and of course, your preference and budget. There are some amazing RVs these days equipped with all the modern conveniences you could want. Climate control, walk around island beds, touch screen control panels, multiple TVs, large stand-up showers, and patios are just a few of the amenities. Some are even built on Mercedes chassis.
But if it's just the two of you, why not rent the car of your dreams? If you've always pictured yourself behind the wheel of a Porsche or a 66 Mustang convertible, now is your chance. Dream big!
Get Out From Behind the Wheel
The epitome of luxury would be to hire a driver. You could do this for the whole trip if you really want to be extravagant or for just certain parts. By hiring the driver, it ensures that everyone can enjoy the trip. It's never fair to be the road trip driver, because the person behind the wheel does not get to enjoy the scenery, gets more tired, and of course, has to limit alcohol intake!
If you can't do the whole trip, be sure to take some guided tours on your journey. For example, you could do a wine tasting tour or hire a local guide to learn about the history of the region or both!
Sleep in Stylish Accommodations
If you own or rent one of the top of the line RV's with full beds, then you are all set for accommodations. If not, then spend at least a few of your nights in upscale hotels. Who doesn't want to sleep in style? Luxury chains like the Montage and Four Seasons are always safe bets. But if you have a choice, try and book one of the highend local hotels. The big advantage is you get a flavor for the area you are visiting and not what you can stay in anywhere. You also get to meet more locals and might just find hidden gems to visit.
On a road trip from Omaha to Seattle, we found two new favorite hotels; The Broadmoor in Colorado Springs and Lakedale Resort on San Juan Island. While the Broadmoor was gorgeous, posh, and full of amenities, the Lakedale Resort had a combination of rustic and stylish accommodations. Both had the local flavor we seek and exactly what you should look for to sleep in style.
At Lakedale Resort we tried Glamping – you know, glamourous camping. You get a Glamping Canvas Tent fully furnished with an en-suite bathroom and a chandelier. Highly recommended if you haven't tired it yet! The resort even has an Airstream. Seriously, who doesn't have a little bit of air-stream dream in them?
No Fast Food Restaurants on This Trip
Don't even think about stopping at chain or fast food restaurants. These days, there is no reason you can't enjoy luxury dining experiences on the road. It's amazing how many top restaurants you'll find in out of the way locations. The Lost Kitchen in Freedom, Maine comes to mind. It is a 40 seat gem that sells out for the year the minute reservations open up.
Aim for farm-to-table restaurants that will allow you to taste the local produce and cuisine. And it's always good to try and chat with the chef to get even more of a local feel.
Just be sure to research options ahead of time and book in advance. If you can't do this, be sure to check with locals and the concierge when you arrive for their recommendations.
Think Out-of-the-Box Activities
You have so many options on the open road with activities and we encourage you to go all out. A few of the out-of-the-box activities we suggest include a private helicopter tour, ballooning, arranging a picnic in a vineyard, getting backstage passes to a concert, taking cooking classes from a famous chef…The choices are literally endless.
You can either choose your activities after you've mapped out your itinerary or decide first what amazing activities you want to do and plan your road trip itinerary accordingly.
All we can say is be adventurous and try things you would not normally find or do at home. You can even think bucket list activities on this trip.
Leave Room for Chance
Leaving room for the unexpected in your itinerary is really important and we cannot stress this enough. Please, please, please DO NOT plan your trip down to the minute. Leave yourself open to what may happen in front of you. If you hear about a must visit place while you're dining at that farm-to-table restaurant, do your best to take advantage. Some of the best vacation memories happen when you least expect it or take a chance or turn right when your map said turn left.
Leaving room for chance could be one instance where luxury truly is just a state of mind…