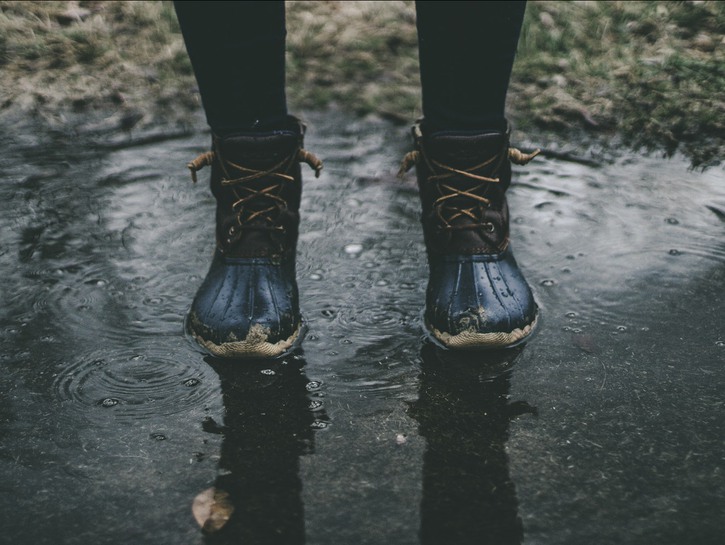 Taking a vacation can be hard on your feet. Pack a pair of these trendy travel shoes to keep your tootsies comfortable while making a fashion statement.
1. Superga Women's 2750 Cotu Classic Sneaker
Finding a walking shoe that will keep you comfortable and fashionable from the airport to wherever your travels take you is important. Superga Women's 2750 Cotu Classic Sneaker pulls out all of the stops. This canvas sneaker will become your favorite on vacation and when you return home.
It may look like just your basic shoe, but the Cotu Classic is anything but ordinary. This cotton shoe contains a cushioned footbed for all-day comfort, and the rubber outsole provides superior traction — ideal for a wide range of outdoor activities.
Available in a wide variety of colors, this sneaker is bound to compliment any outfit you have packed. For a shoe that adds to your style while keeping your feet comfortable throughout your entire trip, Superga has you covered.
2. Dr. Scholl's Original Vienna Leather Sneaker
Dr. Scholl's is a huge name in footwear, and for good reason. This brand keeps the health and comfort of your feet the main priority when it comes to their products, and their Original Vienna Leather Sneakers are the perfect demonstration of this.
This slip-on shoe is casual yet super stylish, available in nickel grey or black to easily complement any of your vacation outfits. This sneaker may look sleek, but it definitely doesn't skimp when it comes to providing support. True to the brand's dedication to supporting your foot from toe to heel, Dr. Scholl's Original Vienna Leather Sneakers won't leave your feet aching after a long day of sight-seeing. The insoles contain memory foam for extra comfort, so you can enjoy every attraction without worrying about being slowed down by aches and pains.
3. OluKai 'Upena' Flat Sandal
A good pair of sandals is a must, especially if you plan on spending a ton of time at the beach or somewhere warm. If you don't want to sacrifice comfort or style, OluKai's 'Upena' Flat Sandal may be just what you're searching for. The crisscrossed leather design holds your foot securely in place, and the footbed is cushioned for superior comfort that increases with each and every step you take. This shoe provides some serious support, unlike most other sandals.
Available in five different color combinations, this flat sandal can easily become a staple on your next trip to tropical paradise. Whether you book a cruise or need a sandal that won't let you down on your next beach trip, the OluKai 'Upena' Flat Sandal is a definite standout.
4. Allbirds' Wool Runners
If you plan on being outside and active during your getaway, a pair of lightweight shoes is advisable. Allbirds' Wool Runners are extremely light and soft, as well as easy to pack into even the most cramped suitcase. This sneaker claims to be "the world's most comfortable shoe," and one glance at its features supports this somewhat braggadocious statement.
Made from merino wool and eco-conscious foam derived from castor beans, this is a shoe you will feel good while wearing and about wearing. The sneaker contains moisture-wicking material that helps to control sweat and keep your feet feeling fresh. Perfect for a hike or a day of walking, the Allbirds' Wool Runners make a fine addition to any vacation wardrobe.
5. Sea Star Beachcomber Espadrille Water Shoe
You need to be very particular about footwear if you are going to be spending a lot of time in or near the water. Searching for the perfect, practical statement for your next beach trip? The Sea Star Beachcomber Espadrille Water Shoe may just check all your boxes. This is not your everyday water shoe: it's a definite upgrade.
The Beachcomber Espadrille has a neoprene upper that dries in a flash, allowing you to go straight from the beach or pool to your dinner reservation or hotel room without having to change your footwear. The rubber sole has an impressive grip so you don't have to worry about sudden falls or slips. This water shoe is perfectly adaptable to suit all your purposes. Simplistic yet stylish, be sure to grab a pair of these water shoes for your next getaway.
A pair of travel shoes can make or break your entire vacation, especially if they don't hold up to the elements or the rigor of your favorite activities. Choose one of these women's travel shoes to ensure your footwear doesn't hold you back on your next trip. Time to get packing and enjoy your vacation without worrying about packing the right footwear. Success begins on the ground floor: the bottoms of your feet.
Travel Awaits participates in an affiliate program with Skimlinks. Product purchases resulting from this article generate revenue for Travel Awaits and help us create the best content possible.