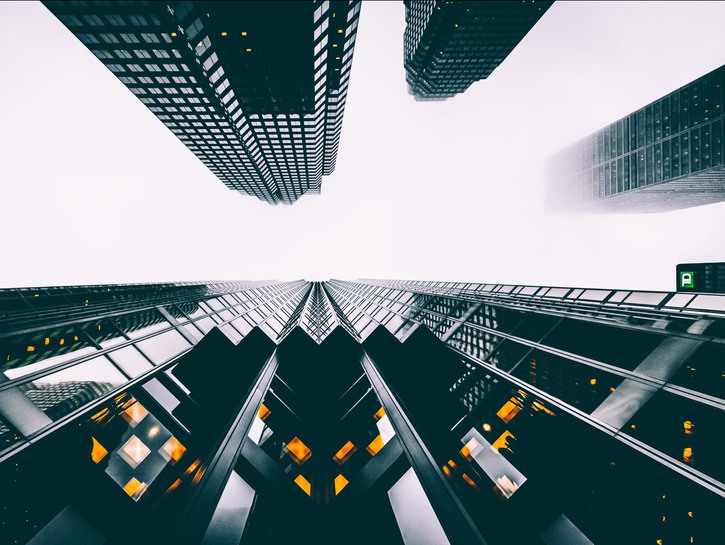 Contrary to popular belief, Toronto in not the capital of Canada. But, unofficially, it totally is (take that Ottawa). These are some of the coolest things you can do in the city locals have taken to calling "the Six"!
1. Try The Secret Menu Food
There's a smorgasbord of food to choose from in Toronto, all the way from delicious street meat to premium soft-serve at the ice cream chain Sweet Jesus which literally has lines around the block. What makes a restaurant even better, though, is having secret menu options. You know it's gotta be good if they don't want you to know about it!
The Citizen is relatively well-known in Toronto, but one thing that not everyone knows about is their Gorilla Nachos. The reason is you won't see it on the official menu, but now that you know, you should definitely order them. Imagine braised short rib and ham topped with a smoked cheese sauce, bacon, sour cream, and chicharron.
You can make a long list of restaurants to stop at while you're in Toronto, but The Citizen should definitely be on it!
2. You Never Really Knew Books Till Now
You might fancy yourself an avid reader, but for the record, Stephen Fowler is the definition of someone who loves books. Not only does he love books, he's turned an old home into a trendy museum of sorts. Called 'Monkey's Paw', it features extremely rare and oft-overlooked books from the 20th century that any collector would kill for.
Fowler even organizes the books in a whimsical style by separating them into the absurd, the arcane, the beautiful, and the macabre.
Perhaps the most fascinating feature of Monkey's Paw is the world's one-and-only Biblio-Mat, which is essentially a completely custom vending machine that will give visitors a randomly-selected vintage book for the handsome price of…$2!
3. Let Your Mind Trip At The Vog Vault
The art scene is prominent in Toronto, and illusionist artists have turned what was previously a bank vault into a "gravity room."
You won't believe your eyes when you see the back room of The Vog Vault that, while sparse with just a loveseat and bookshelf and small at only 9 square feet, is one of the coolest spots in Toronto to take a picture in.
4. Room 2046 Has It All
A little shopping never hurt anyone, right? Room 2046 is an artisanal design store in the Summerhill area that a) has a beautiful, minimalist white design, b) sells coffee, books, and clothes, and c) is well-worth checking out.
Since 2012, Room 2046 has been offering an eclectic bevy of merchandise that comes from the mind of its creative designer, Kumala Nio. On top of it all, the studio has even produced its own video content that it exhibits on-site from time-to-time.
If you want to feel like a trendy Torontonian who knows the hottest spots to shop, take a gander at Room 2046. You might leave with a lighter wallet, but you'll leave with some one-of-a-kind trinkets as well.
5. The Castle That Bankrupted A Multimillionaire
It's hard to miss Casa Loma, the castle-like manor that looms over midtown Toronto. And it has one heck of a story behind it.
Multimillionaire and electricity tycoon Sir Henry Mill Pellatt commissioned the estate due to his fascination with castles. He never predicted the cost of construction coming to $3.5 million, nor the fact that the electricity market would go public and he would be put out of work. Yes, after constructing the castle of his dreams, Pellatt went bankrupt!
Today, Casa Loma is open to the public for tours and scheduled events. It's actually possible to have a fairytale wedding in a castle in Toronto!
6. The Tiniest House In Toronto
Tiny houses are all the rage these days, but Toronto was well-ahead of the trend when contractor Arthur Weeden built the city's smallest home back in 1912. Known as the Little House, it still occupies its tiny plot in Toronto.
Originally, the lot that the Little House is built on was intended to be a thruway for cars between two homes, but Weeden decided to buy it and build a home for him and his wife; he went on to live there for 20 years.
The house has gained popularity in recent years and has been featured in a number of magazines. It's a magnificently striking piece that stands out from the rest of Toronto's pricey housing scene, and it's worth seeing!
While most travelers associate history and fine dining with European destinations, Toronto has a lot to offer too. While visitors will want to be aware of the season they travel in (it can get quite cold in Canada by most people's standards), you'll find no shortage of fun activities to fill a vacation. The classics like the CN Tower and the waterfront are worth exploring, but these lesser-known places constitute just a few of Toronto's best-kept secrets!