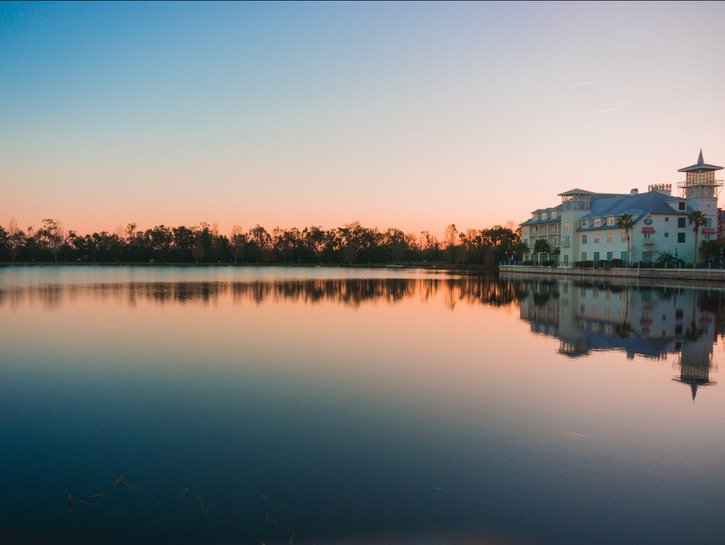 Planning a visit to the Sunshine State? Ditch the amusement park rides, long lines, and overwhelming crowds for these five uncommon attractions!
1. Skeletons: Museum Of Osteology
Orlando has no shortage of oddities and hidden sights, and the Skeletons: Museum of Osteology is by far one of the most intriguing. This museum is only one of two like it in the world, with the other being located in Oklahoma. This attraction allows you to view hundreds of animal skeletons from across the globe, all from skull expert Jay Villamette's collection.
The massive, detailed framework of each skeleton can take hundreds upon hundreds of hours to clean and put together, making the Skeletons: Museum of Osteology one of the most impressive displays ever created. Extremely large animals (like rhinos) can take almost a year to complete. From bats and gorillas to Komodo Dragons, this attraction is beyond wild. You don't want to miss this museum. You'll learn a lot about what makes your favorite creatures tick.
2. American Ghost Adventures
Looking for an otherworldly experience outside the walls of the Magic Kingdom? American Ghost Adventures is a paranormal attraction that is spooky yet extremely enticing to tourists of all ages. This company offers a paranormal tour through numerous haunted sites around the Orlando area, such as the Lakeside Inn in Mount Dora or Greenwood Cemetery in the heart of Orlando.
The founder of American Ghost Adventures has been giving haunted tours for over ten years, making this scary attraction remarkably authentic. Each investigation-type tour lasts around four hours, depending on how many ghosts decide to make their presence. American Ghost Adventures welcomes guests of all age groups — so you don't have to worry about any jump scares. Take a haunted tour for a perfect Orlando day full of fun and fright.
3. Florida Citrus Tower
Although Central Florida's claim to fame seems to be Mickey Mouse, there is one other industry that will always have its roots deeply embedded in the area — literally. Florida's citrus industry is renowned around the world, and an attraction in the city of Clermont allows you to appreciate the Sunshine State's most coveted crop.
Located 30 minutes west of Orlando, the Florida Citrus Tower is one of the state's oldest attractions. Built in 1956, this tower stands at 226 feet tall, making it the highest observation point in all of Florida. The Florida Citrus Tower allows you to view citrus groves as far as the eye can see, making it a great stop for anyone who desires an eagle-eye view of the vast and plentiful landscape. It was even given a fresh paint job in 2015, so you won't be able to miss it when driving through the area. When life gives you lemons…
4. Jack Kerouac's Final Home
Any fans of the Beat Generation of the 1950's will look back fondly on the groundbreaking literature of the era — especially that of Jack Kerouac. His classic novels such as On the Road and The Dharma Bums led the way for the hippie generation that followed, and anyone who aspires to travel and expand their mind, body, and spirit will enjoy the written word of Kerouac. Luckily, a visit to Orlando can take you past the author's final home — right on Clouser Avenue.
Although it is not open to the public, the quaint residence of the late beatnik poet is cool to see. It now houses a retreat for writers called the "Jack Kerouac Project," making his final home a place for aspiring writers to gather and continue his amazing legacy. Even a walk or a drive past this tiny piece of history is enough to leave you eager to reread one of his greatest works.
5. Spook Hill
If national landmarks are your favorite attractions to discover, Spook Hill will send you for a loop — or rather a strange, mind-boggling ride. Located in the city of Lake Wales right outside of Orlando city limits, Spook Hill is something called a "gravity hill." A gravity hill is a geographic phenomenon found in only a few locations throughout the country. It's an optical illusion that causes a slight downhill slope to look like an uphill incline.
The weird part is that it feels and looks like you're going uphill, but it won't take any thrust to do so; gravity does all the work.
You can't miss the sign once you reach Spook Hill, and it explains how to successfully navigate the area. "Stop car on white line, place in neutral, and let it roll back," the sign states. Spook Hill may not be a popular or well-known destination, but it is definitely worth the drive. Prepare for the entire family to be weirded out.
Orlando is one of the largest travel destinations in the country, but you don't have to settle for the typical Central Florida vacation. Visit one — or all — of these peculiar attractions to see some cool off-the-grid sights this area has to offer!