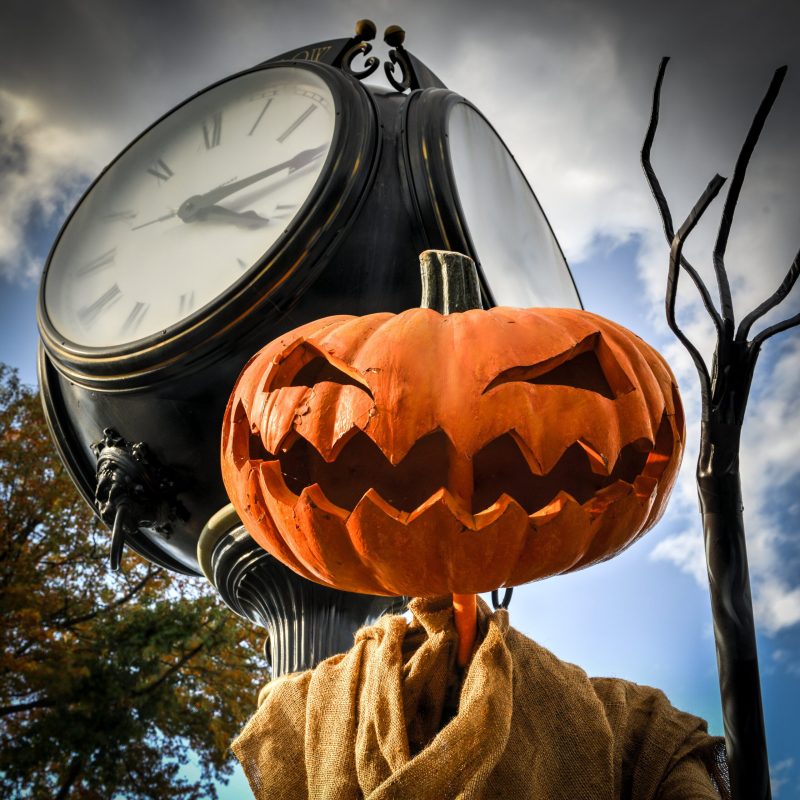 Kids (and kids at heart) will always look forward to trick-or-treating, so don't forget to pack your costumes and make sure you still have your candy ready. However, a trip to one of these haunting destination could make Halloween even more exciting for you than it has ever been before.
1. Salem, Massachusetts
In history books, Salem is known for being the site of the famous witch trials of 1692. In that year, over 20 men and women were tried and put to death for allegedly practicing witchcraft. This gives Salem an underlying creepy feel all year long, but the town's scary vibe is really highlighted during the month of October.
Besides visiting the Salem Witch Museum, you can take various tours, check out magic shows, watch fireworks, or participate in seances (if you're feeling extra spooky). Keep in mind that tourists flock to Salem most heavily during Halloween season, but it's this large group of people that help make the Salem Halloween experience as enjoyable as it is.
To learn more about Salem, check out our article on Why October Is The Best Time Of Year To Visit.
2. Derry, Ireland
Did you know that Halloween was first celebrated in Ireland? The 'holiday' began as a pagan festival called Samhain, which means "end of summer." According to the Celts, dead spirits would visit the mortal world the night before Halloween, so they would light bonfires and dress in disguises to keep the spirits away. Specifically, Derry City is where you'll want to head if you're spending your Halloween with the Irish. This is the site of the Foyle Halloween Carnival, a celebration all things scary. They have everything from haunted houses and ghost tours to parades and fireworks. If you're a true Halloween lover, it just makes sense that you spend at least one Halloween in the country where the tradition has its roots.
3. Sleepy Hollow, New York
If you are familiar with The Legend of Sleepy Hollow, it will probably come as no surprise to you that Sleepy Hollow, New York knows how to do Halloween. Throughout the entire month of October, the town embraces the story that made it famous by providing everything you need to have the best Halloween ever. The Philipsburg Manor, which is over 300 years old, transforms into the Horseman's Hollow to create a terrifying experience that isn't for the faint of heart. If you're looking for something more family-friendly, you can head over to the Lyndhurst Mansion and take a guided tour where you'll "meet" the spirits of the Mummy, Frankenstein, and the Phantom of the Opera. In addition to these two attractions, there are many venue to see live music, go on haunted hayrides, and watch parades.
4. Oaxaca And Merida, Mexico
In Mexico, you won't exactly be celebrating Halloween, but rather the Day of the Dead (Día de Los Muertos). This three-day celebration kicks off on October 31 and, you guessed it, celebrates the dead. It is believed that the spirits of the dead return during this holiday to visit their loved ones. The celebration will take a slightly different form based on which city you're visiting, but Oaxaca and Mérida are two great places to consider for your Halloween excursions. In Oaxaca, the street is turned into a huge urban festival, full of great food and comparsas — groups of musicians and dancers who dress up and roam the city to entertain the masses (and the spirits). The town of Mérida welcomes the dead with Hanal Pixán which is "food of the souls" and the Passage of the Souls parade (Paseo de Las Ánimas).
5. New Orleans, Louisiana
It may not be as celebrated as Mardi Gras, but a New Orleans Halloween celebration definitely comes a close second. This is partly due to the fact that New Orleans is already considered to be one of the most haunted places in the United States. And if you combine that with the city's fascination with voodoo, you're basically guaranteed to have a frightfully exciting night. However, if haunted houses and hotels aren't your thing, you can take the family to the Louisiana Children's Museum for the Museum Mash and Halloween Spooktacular family concert.
6. Transylvania, Romania
The complex Gothic architecture and haunting forests that about throughout Romania already set the mood for perfect Halloween. The Bran Castle draws in lots of visitors during October because it is believed that it was once be the home of Vlad the Impaler, who was Bram Stoker's inspiration for Dracula. In this castle, if the legend is true, Vlad impaled thousands of his enemies on stakes and left them to rot. (Nice guy, real democratic.) The castle offers both regular tours and ones that are specific to Halloween.
Romania is one of Europe's most under-explored regions, so why not spend Halloween there and see what the place has to offer during the most frightening time of year?
For more info on Bran Castle and Transylvania's other fortresses and citadels, check out our article on Exploring The Medieval History Of Transylvania.
Choose what haunting location is best for you and start planning your Halloween extravaganza today! You're guaranteed to experience something perfectly spooky that you'll never be able to forget — plus candy!