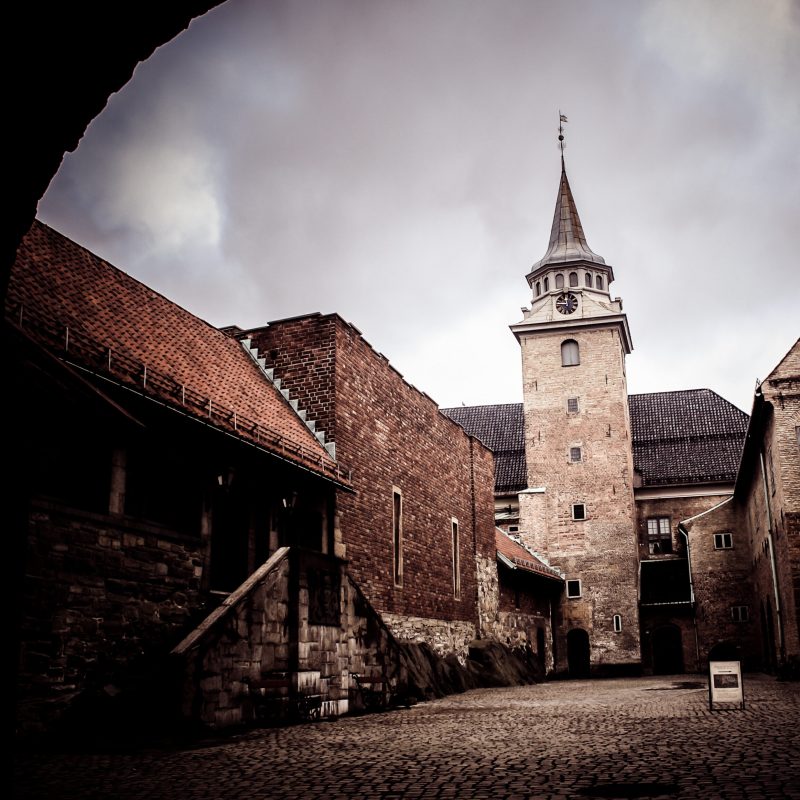 We've all heard rumors about the house down the street that everyone says is haunted. Known for their tragic pasts, these centuries-old places will send shivers down your spine! If you like being creeped out, you should consider paying a visit. Ghosts may not be real, but history certainly is.
1. Myrtles Plantation, Louisiana, USA
Recognized as one of the most haunted homes in America, Myrtles Plantation is said to be haunted by 12 different ghosts.
This southern plantation is supposedly haunted by Chloe, a slave who is said to have poisoned Sara Mathilda Woodroof (wife of plantation owner Clark Woodroof) and their two children after being forced into an affair with Mr. Woodroof. Chloe was later hanged on the property and is now often seen wandering the property at night in a green turban.
Today, Myrtles Plantation is a bed and breakfast, and guests often report hearing children playing in the night, or seeing Chloe standing over them. Others report seeing William Drew Winder, an attorney who was shot and died on the 17th step. Guests say they can see him crawling up the stairs before reaching the top and vanishing. There is also a mirror in which onlookers report seeing Sara and her children staring back at them.
If you're brave enough to stay at this plantation, you may be in for a haunting – or at least some torment from your active imagination.
2. The Ancient Ram Inn, Wooton-Under-Edge, England
Built in 1145, The Ancient Ram Inn is said to be the most haunted place in the world. Terrifying rituals such as child sacrifice and devil worship are said to have taken place at the inn. The evil spirits that dwell inside the inn could be related to the rumor that the inn was built on a 5,000-year-old Pagan burial ground. The current owner of the inn reported that on his first night there, he woke to the feeling of someone grabbing his arm, dragging him out of bed, and throwing him across the room. He has since found two children's skeletons under the stairs.
Like the Myrtles, the Ancient Ram Inn is now a bed and breakfast, and brave souls can spend the night if they please. If you're planning a visit to the inn, beware – guests have run out screaming after seeing ghosts, feeling pushed and pulled, hearing voices or just feeling a general sense of evil and despair.
3. Monte Cristo Homestead, New South Wales, Australia
Known as the most haunted home in Austraila, the Monte Cristo Homestead was the scene of its residents' tragic deaths. A pregnant caretaker was pushed off of the balcony, a baby was thrown down the stairs, and a stable boy burned to death in his sleep. It's said that the Victorian home is haunted by its previous owners Christopher and Elizabeth Crawley. It's also said that a caretaker was shot on the property, and a housekeeper kept his mentally ill son tied to an outhouse for years. Its said that he was found curled up next to his dead mother before being sent to a mental institute.
Current owner Olive Ryan says she can hear footsteps on the balcony when no one is there, and she hears her name being called when she's home alone. Olive says that she and her late husband knew there was paranormal activity in the home when they first purchased the house and it lit up, despite there being no power. Ryan's son Lawrence also grew up on the homestead. Oddly enough, his wife Sophia claims that she learned that she was once a maid at the house in a past life.
Today the Monte Cristo Homestead is a bed and breakfast. (Are you sensing a theme?) Owner Olive Ryan claims that the home will turn any skeptic into a believer.
4. Akershus Fortress, Oslo, Norway
Akershus Fortress is a medieval castle that was built to protect Norway's capital, Oslo. It was also used as a prison, and many prisoners were executed inside its walls. The fortress was also used as an execution site by the occupying Nazis during World War II. People say they can hear screams and moans in the night, or see a guard who disappears once you look away. Perhaps the most interesting of all is the rumored demon dog, Malcanisen, who guards the entrance of the castle. Supposedly, if Malcanisen approaches you, you will die within three months. Another famous figure reputed to roam the fortress corridors is a faceless woman wearing a long robe.
5. The Haunted Vicarage, Ragunda, Sweden
This haunted home was first reported as such in 1927. Supernatural events have continued to plague resident vicars ever since. Hovering objects, screams, shadowy figures, and rocking chairs that move on their own have all been reported. It's said that the reason for these hauntings is the abuse of maids and babies who are buried in the backyard. In 1980, the home attracted ghost priest Tore Forslund, who performed exorcisms in the house for a year with no luck in getting rid of the evil spirits.
If you like a spooky thrill, a trip to one of these haunted spots may be in your future! They're not for the faint of heart, but you'll have a great story to tell once you're safe and sound back home.
Enjoy the thrill of visiting haunted locations? Check out our list of The 5 Most Haunted Places In America, or our list of 8 Haunted Houses In The U.S. That You Can Actually Stay In.