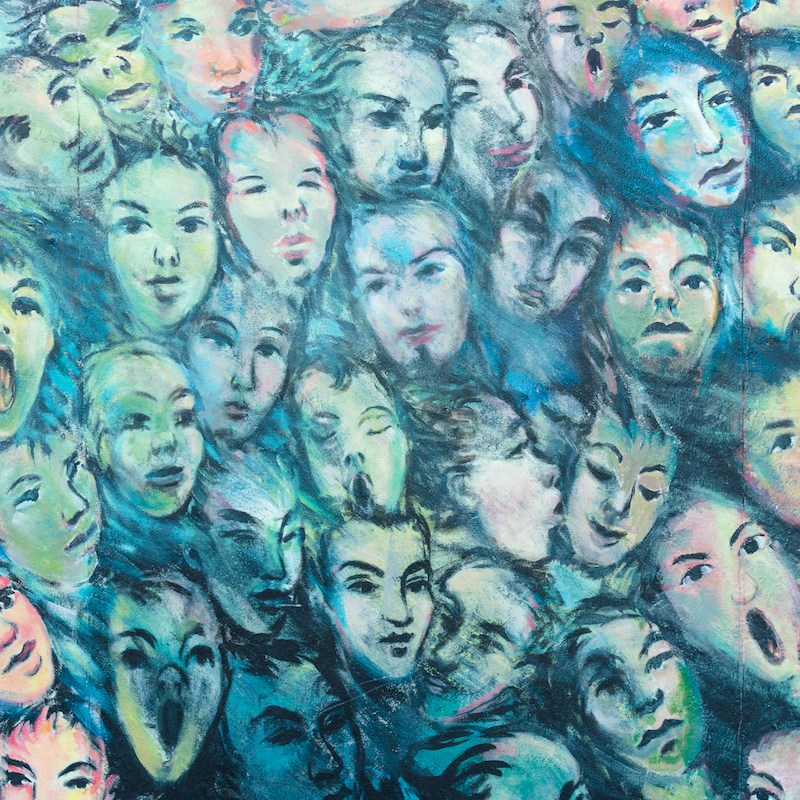 Creativity often seems like magic. No one can say from whence the spark of ingenuity comes, but we all feel the glow of the blaze it ignites. Then again, maybe fire isn't the best metaphor, since the creative impulse is generative rather than destructive. Or regenerative, as the case may be.
Take street art, for example. A little creativity – and a few cans of paint – can rejuvenate a whole neighbourhood. It can turn an abandoned building into a landmark, the bleakest urban wasteland into an art gallery. Street art brings joy, wonderment, and memory to the most humdrum of places, reminding us as we wander that the world is alive with potential – if our eyes are open to it.
Here are the best cities in the world to explore street art.
5. Dublin, Ireland
The Irish capital may be better known for its castle and the cathedral of the much-toasted St. Patrick. But it's also a pretty neat place to check out the graffiti — despite the fact that the authorities may not make much of a distinction between art and vandalism. The city is also contained enough that you can see plenty just by walking.
The Bernard Shaw Pub offers up ever-changing examples of street art — and also, of course, the traditional Irish libations. The nearby Camden Row has a large mural as well, and there's a fascinating portrait of the Irish DJ and author BP Fallon outside the music venue known as the Button Factory.
Further cementing the relationship between the Irish music and street art scenes, you can also visit Windmill Lane, the original recording studio of the band U2. Fans continue to migrate there to contribute to a living, constantly evolving mural.
If you're in Dublin on Culture Night, you can even take a guided walking tour of Dublin's graffiti.
4. Lisbon, Portugal
If you're seeking a place where the medieval lives side-by-side with the postmodern, look no further than the Portuguese capital. But between the churches and office blocks, don't be surprised to discover an abundance of high-quality street art.
Many neighborhoods feature inspired depictions of the nation's history, culture, and character. This is especially true in areas that have been run down, where artists have made a special effort to provide a boost.
Elsewhere, for instance, in the district of Mouraria, murals reflect the history of the melancholy musical form known as fado, or commemorate the Carnation Revolution that overthrew Portugal's fascist government in 1974.
There are walking tours available if that's your cup of tea.
3. Melbourne, Australia
Melbourne is truly one of the world capitals of street art. There's so much to see here that an aesthete could easily get lost for a week wandering the streets and colorful alleyways of Australia's second city.
Swing by Hosier Lane, a cobblestone avenue lined with a stunning diversity of pieces large and small, or stop to take some pictures with the crisp stencil work in Centre Place, right near City Hall. It seems virtually all the small lanes that run between Melbourne's major thoroughfares double as outdoor art galleries.
If you're into music, make sure to check out AC/DC Lane – named, of course, for the iconic Aussie rock band – where the walls come alive with portraits of great artists. Fittingly, this alcove is also home to one of Melbourne's most celebrated venues: Cherry Bar. Be sure to stop in and enjoy a live band or two!
2. São Paulo, Brazil
With a population of 12 million, São Paulo is Brazil's largest and wealthiest city. It's also the most populous city in the Western and Southern hemispheres. So, yeah: it's a pretty big deal in just about every imaginable way. But not least of all in terms of its plenteous, ornate street art.
The bourgeois, bohemian barrio of Vila Madalena is a good place to start. With its restaurants, bars, and art studios, it's an idyllic district to while away an afternoon. It's also a great place to take a stroll and appreciate the art that's woven into the very walls of São Paulo. Of special note is the 'Beco do Batman' – beco is Portuguese for 'alleyway' – a favorite with tourists because of its titular Batman mural.
The nearby neighborhood of Pinheiros is also can't-miss. Benedito Calixto square is a hub for street art; it also transforms into a market for crafts made by locals on Saturdays. You should vist the area known as Liberdade as well. Home to the largest Japanese community outside Japan, Liberdade features street art with a distinctly Eastern influence.
There's a catch, however, to checking out São Paulo's graffiti. The new mayor is a fellow called João Doria, a businessman/reality TV star/politician who used to host a show called O Aprendiz. (Give you one guess what that translates as.) He has pledged to make São Paulo great again, which apparently involves attempts to overlay the city's distinctive street art with torrents of grey paint in an attempt to 'beautify' it. Hoooooookay then.
1. Berlin, Germany
"Poor but sexy." That's how former mayor Klaus Wowereit famously branded the German capital over which he presided. In a way, he's quite right. Berlin is bursting with history, one of Europe's great cities. But it's also relatively inexpensive, transient, and anarchic compared to sister cities like London. There's something perennially underground and rebellious about Berlin, a smack of Cabaret lurking in its heart.
This manifests in a lively street art culture. Berlin is teeming with creativity; without it, the city might actually be rather drab. Berlin is a case in point of the value of what some call vandalism. The tenor of the murals and installations ranges from the surreal to the sublime to the political.
There are so many extraordinary pieces that I'm not going to attempt to enumerate them. But, naturally, seeing what remains of the Berlin Wall is essential.
Apart from walking around and seeing what you stumble upon (which will be plenty, no doubt!), the best way to see the highlights of Berlin's living artistry is to book a tour. There are plenty of options!