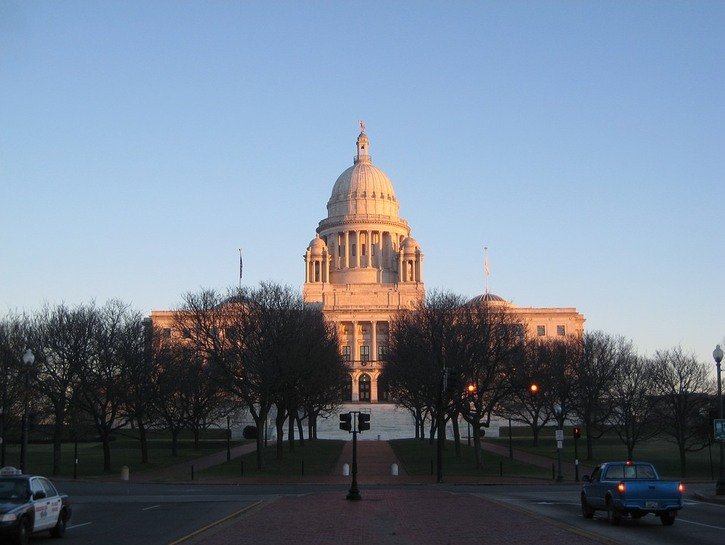 The capital of Rhode Island is just a one-hour drive southwest of Boston. This is where Roger Williams settled in 1636 after being kicked out of the Massachusetts Bay Colony for speaking out in favor of religious freedom and the separation of church and state.
The city is home to the first Baptist congregation in the country (First Baptist Church), the oldest continuously-published daily newspaper (The Providence Journal), and the country's first indoor shopping mall (The Arcade).
You can experience the city by boat, bus, or simply by walking its historic streets. The convention and visitor's bureau have put together three self-guided walking tours, and each one offers a different look at the city.
The East Side Tour features some of the city's oldest sites, the Downtown Tour shows off the area's distinctive architecture and connection to its industrial past, and the West Side Tour focuses on the immigrants who were drawn to Providence, including the Irish, French Canadians, Italians and Armenians.
There's also the Independence Trail, which is marked by a green line around town. It's 2 ½ miles long, but you can start and stop whenever you'd like. There are 133 sites along the path; the red dots marking each point of interest require you to either call a number or have a smart phone in order to hear a little history lesson about them. It's a bit overwhelming, especially if you are short on time, but you will be able to say you've seen it all and then some once you're through.
If you prefer a guided tour, which doesn't require you to walk, and you don't mind paying about $30 per person, check out Experience Rhode Island Tours.
Their guides will share the very best the city has to offer during the 1.5-hour tour. And, if you really want to do Rhode Island in just one day, they offer a six-hour tour on Saturdays from April through August. Reservations aren't required, but they are recommended.
Seeing the city aboard an authentic Venetian gondola may not be the most historic way to see Providence, but it's the most picturesque, relaxing, and pricey. Each trip lasts 40 minutes and starts at $89 for two people. The packages increase from there, with each offering something a little different, like music or chocolates. They do provide handmade Italian wine biscuits with each trip, as well as glasses and a wine opener, but you need to bring the wine. You can also bring snacks or even a full picnic if you'd like.
No matter how you decide to see the sights, The Rhode Island School of Design Museum is one of the city's hidden gems. The School's tie to the state's manufacturing past influences the museum, which includes one of the finest costume and textile collections in the country. The school is called RISD by locals, pronounced RIZ-DEE. The museum does charge admission.
The Providence Athenaeum, a charming library built in 1836, is also a nice stop. Edgar Allen Poe and his fiancé, Sarah Helen Whitman spent time here. It's also where their courtship ended two days before their wedding. Paintings of the two poets still hang in the library today.
Rhode Island's most well-known work of art is WaterFire, and it's unlike anything you've ever seen. This simple, but unique art event takes place on the three rivers in downtown Providence. More than eighty baskets of wood sit in the middle of the rivers and are lit on fire as music plays. The smell of the burning wood, the reflection of the light on the water, and the music combine to create a magical evening.
WaterFire is credited with helping revitalize downtown Providence. The event takes place from May through early November, mainly on Saturdays, about twice a month. Be sure to check the schedule online. The event starts at sunset and goes until midnight.
You can experience the beauty of this event from a gondola, which I mentioned above. The rides are 30 minutes and start at $179 for two people. You will need to reserve your date and time well in advance.
Thanks in part to one of the best culinary institutions in the country, Johnson & Wales University, Providence has a fantastic restaurant scene. And while there are always new places to try, if this is your first visit to Providence, you must eat at Al Forno. The restaurant's chef-owners are credited with inventing grilled pizza at their restaurant, which has been in business since 1980. Try one as an appetizer to share and then choose from any of the other fabulous Italian dishes on the menu for your entrée.
You can't talk about Italian food and Providence without mentioning Federal Hill. It's the city's Little Italy, and you can smell the garlic as you walk down Atwell's Avenue. Massimo is a good place to stop and eat. It offers traditional Italian fare with a twist. A special time to be on Federal Hill is on St. Joseph's Day, March 19th. The bakeries all make zeppole. It's a cream puff filled with custard, a dusting of powdered sugar, and a cherry on top. This little piece of heaven justifies every calorie.
If you want to eat with the locals, go to Caserta Pizza, also in the Federal Hill neighborhood. It's a Rhode Island institution. Its thick slices piled with toppings make every piece feel like a meal.
My culinary palate does expand past pizza, despite what you discern think from the above recommendations, but hear me out on this next must-eat Rhode Island item.
I am obsessed with Rhode Island bakery pizza. If you've never heard of it, just trust me. It's basically dough, sauce, oil, and spices, and oh, it's served cold. Yes, cold. And it's fabulous. Try Crugnale or Zaccagnini's, whichever one works best for your travels. If you're by yourself or with one other person, it may seem a bit excessive to grab a whole box of bakery pizza. But once you're down the road, you'll be glad you did.
Not in the mood for Italian? There are two world-class husband-and-wife-owned restaurants in Providence. Persimmon recently moved to its new location in Providence. It's owned and operated by James Beard semifinalist Chef Champe Speidel and his wife, Lisa. The restaurant doesn't offer the traditional appetizer and entrée menu; instead the plates are similar in size, so you can experience more of Chef Speidel's inventive cuisine. The menu changes nightly.
Another option on par with Persimmon is Birch. James Beard semifinalist Chef Benjamin Sukle, and his wife Heidi lead the team here. Dinner is a four course prix fixe menu inspired by Rhode Island's farms and coast. Even the wine list is chosen based on how producers craft their vintages.
If you're in town any day between Wednesday and Sunday, try Nick's on Broadway for brunch. It's helmed by another James Beard semifinalist, Derek Wagner. Some of the foods used to create what you see on the menu are actually grown in the restaurant's on-site gardens. The rest comes from Chef Wagner's established relationships with local farmers and producers.
Reservations are recommended for Persimmon and Birch. Nick's on Broadway does not accept reservations for brunch.