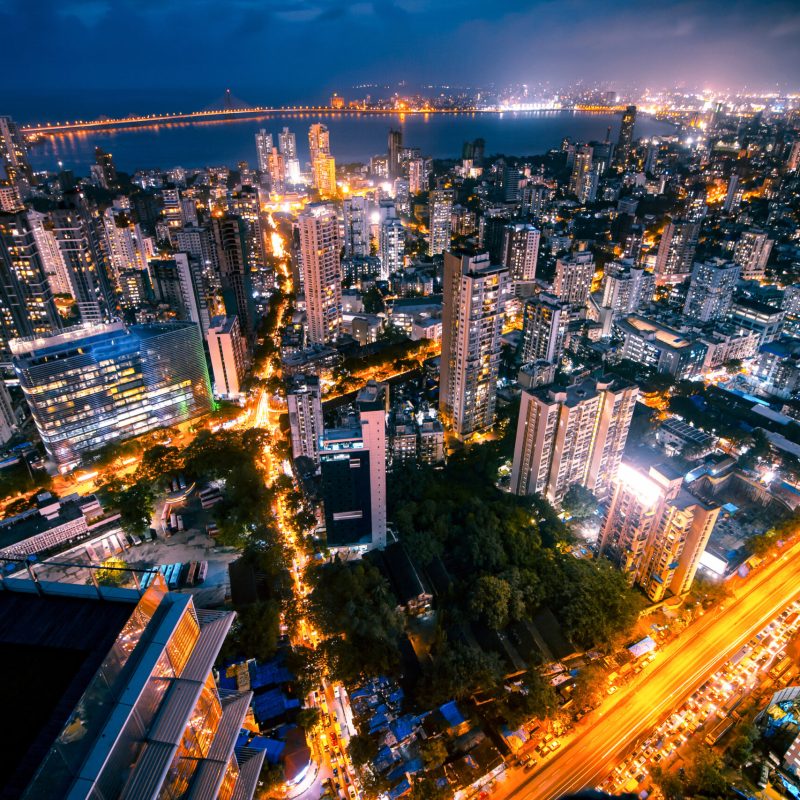 One of the biggest things working in your favor to have a safe and happy vacation is knowing about your destination before travelling. Knowledge (or lack thereof) can be the difference between great experiences and great trouble. Travelling smart includes knowing what to bring, and what to leave at home. Knowing places that are safe by day and not by night, and knowing the trouble spots for each of your destinations is key. Below is a list of popular destinations with some precautions you should consider. Always check international travel advisories when choosing to visit any country you're not very familiar with, as the added information can help you navigate tricky situations.
Mexico (Acapulco)
While Mexico boasts beach resort hotspots on both its Pacific and Atlantic coasts, its reputation has been marred in recent years by tales of tourists meeting with foul play. Drug gangs operate with impunity in many regions of Mexico, but the most popular destinations affected by the violence are on the west coast – especially Acapulco and Puerto Vallarta.
If you're travelling to these cities, be sure to know exactly where you're going, and don't wander from your planned route. Stick with your tour guide, and, if possible, stay within the walls of your resort. They will have security to keep you safe. Solo (or even group) exploration without a pre-vetted plan is not ideal for Mexico at this time.
Russia (St. Petersburg or Moscow)
Russia is still a popular destination for tourists, especially Moscow and St. Petersburg. But as you can imagine, given the strained relations between Russia and the USA, caution must be taken.
At the moment, tourist visas are still being issued, but there have been cases of visitors getting themselves into trouble. Things to avoid while visiting include protesting (or appearing to protest) against the state, and carrying large sums of cash. (Most places take credit card at this point anyway.)
Bear in mind that Russia has recently had a dismal reputation where racial, gender, and sexual equality are concerned. The best plan for this country would be to use pre-arranged, licensed tour guides, and stick to their plan.
Egypt (Cairo)
Since the uprisings of the Arab Spring, many countries in North Africa have suffered significant tourism droughts. The American, Canadian, and UK governments have all issued strong travel advisories to their citizens. It is still possible to travel here, but very significant precautions should be taken.
The great pyramids at Giza, as well as significant historical sites in Alexandria and Cairo are still bucket list items for a lot of people. However, independent travel and "exploration" are discouraged here at this time, as tourists cannot possibly stay up-to-the-minute on potential terrorist threats.
An expert tour guide is your best bet if you do choose to visit Egypt in the foreseeable future. They will increase your safety and comfort. Be sure to heed their advice.
Israel
Tel Aviv has experienced a gentrification and development explosion in the past two decades, making it a desirable, multi-cultural, and amenity-rich destination. From the beaches to the cosmopolitan night life, there is something for almost everyone here.
Most people who visit Israel will also want to venture to other cities like Jerusalem or Haifa. As you might imagine, there have been a rash of terrorist and rocket attacks from neighboring countries – and from within Israel itself.
Following tour guides is always helpful, but you should also avoid regions recently identified as hot spots. Don't be surprised to see a heavily-armed military presence in certain areas. They are there for everyone's protection. Naturally, don't interfere or try to take pictures of or with them.
India (Mumbai)
Although it may not be everybody's cup of tea, India has much to offer. From wild metropolitan cities to countryside villages, it's a land of cultural, religious, and industrial diversity. With over a billion people, India feels (and is) crowded almost everywhere.
This, in combination with the prevalence extreme poverty, can prove troublesome for tourists. The probability of violent crime is low, but pick-pocketing and confidence schemes are common. If you're planning to see many parts of the country, it's best to hire a driver with a car. It's still relatively cheap and they will keep you safe from the worst crowds.
Avoid bringing too much foreign cash (as you'll need local currency) or flashy jewelry. Do be sure to take care with what you eat and drink, as India's water purification standards are not the same as what North Americans are used to. Food related illness is common, so take precautions; avoiding un-boiled water, ice, washed fruits and vegetables will keep you safer.
Jamaica
Jamaica is very popular with Americans, Canadians, and Europeans. The island has no shortage of inclusive beach resorts, as well as many well-organized adventure-style tourist attractions. If you stick to these resorts and organized tours, chances are very good you'll have nothing but a great time. The tour operators and beach staff are comparatively well-paid, and as such, it is in their best interest to keep the tourists safe and happy. Most crimes here involve property and cash. In many areas, tourists are targets of aggressive harassment to purchase local crafts. Be prepared for this.
Also of note to our LGBT readers: homophobia is widespread in Jamaica, so precautions should be taken.
Colombia (Bogotá)
Although there have been decades of civil war between the government and armed groups such as "FARC", Colombia is still a popular destination for many North American travelers due to its relatively low cost, the high number of Americans who are familiar with the Spanish language in some capacity, and the many beautiful cities and towns to visit.
Some parts of the country are quite safe and peaceful, while others provide a safety challenge for tourists. The capital – Bogotá – is perhaps one of the biggest concerns, but many tourists also opt for Cartagena, Cali or Medellin. Politics and the balance of power has shifted recently, so please check the US or Canadian travel advisory prior to travel, and stick to planned routes when visiting.
South Africa
The allure of Big 5 safaris, wine tourism, cultural immersion, and sheer natural beauty are all great reasons to visit South Africa. While there are many inviting tourist spots – such as Cape Town, the wine country areas, and the protected game reserves – other cities like Johannesburg struggle with overcrowding and stark contrasts between the rich and poor. Taking guided day tours in one region and picking up a new guide in your next location makes sense here. Travelling alone at night in populated areas should be avoided.
Brazil
Many people don't realize that the largest cities in Brazil (Rio de Janeiro and Sao Paulo) have some of the highest tourist-crime rates in the world. Pickpockets and armed robbers are prevalent here. Be sure to avoid bringing flashy items or too much cash, and avoid putting your wallet in your rear pockets or purses with open tops. Many people enjoy watching local culture in action by venturing into favelas (Brazilian neighborhoods). Avoid doing this outside of an organized group, and leave all of your belongings locked in your hotel safe. Even airport bag handlers can rob you, so make sure not to put any valuables in your checked luggage.
Haiti and Dominican Republic
Haiti and the Dominican Republic share a single island in the Caribbean. Although the two nations speak different languages, the socioeconomic differences between them are also very notable.
If you book an all-inclusive resort on the Dominican coast or are visiting by cruise to Labadee in Haiti, you'll have virtually nothing to worry about. It's not until you venture away from these protected areas that you will have to be much more cautious. Plan your trip with specific destinations in mind. Ask your guide or resort staff if these areas are okay at this time, and do your travel during the day time. The people of both countries are usually very nice, especially if you engage them in French or Spanish, but poverty makes for opportunistic crimes against tourists relatively common.