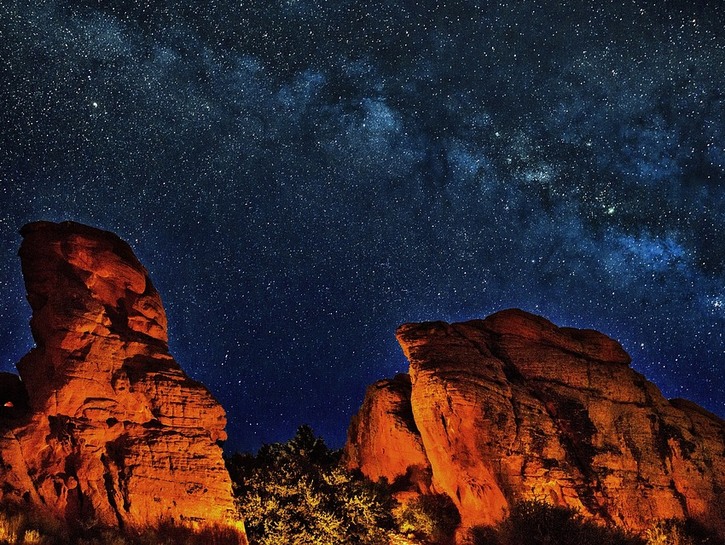 Looking for a family vacation to include grandparents, parents and kids, but not one that will break the budget? The classic "family vacation" may point to Disney, or NYC, or Miami depending on what you're looking for. But those can be very expensive and time-consuming. Here are a few other options to consider that won't break the bank and may be fun for a 2 or 3-day adventure.
1. Branson, MO
You may not have considered Branson, MO, but you really should. With similar attributes to the entertainment districts of Las Vegas – but with considerably more kid-friendly activities – Branson has something for everyone. It's also a lot less expensive to enjoy than sin city.
Branson has a Wild West themed amusement park called Silver Dollar City. Although it's open year-round, check the listings for rates and specials that may be available when you're in town. You should spend some time checking out the local museums, retail, and Table Rock Lake. Branson is truly one of the best inexpensive family-friendly destinations in the US.
Book your discounted trip to Branson here.
2. San Diego, CA
One of our most beautiful Pacific cities, San Diego, is rich in attractions for the whole family. From the biggest and most popular zoo in the country, to the historical USS Midway aircraft carrier, to miles of clean and safe beaches, marine parks, and varied nightlife, there are endless options for every age group in the family.
Don't miss Balboa Park, filled with numerous museums and other attractions; you could easily spend a day exploring the manicured gardens alone.
Getting around San Diego is made easy with hop-on/hop-off style tour buses. San Diego definitely has peak, fringe, and off-peak seasons, so flight and hotel prices will vary, but excellent deals can always be found.
Book your discounted trip to San Diego here.
3. The Grand Canyon
If you haven't yet visited this majestic national treasure, it may be time to book a getaway for the whole family. There are a lot of options for activities, hikes, day tours, and excursions in the area, and depending on where you stay (Las Vegas, Grand Canyon Village, or one of many places in Arizona) it can be very easy to assemble an exciting weekend for everyone to enjoy.
If you're adventurous, you could take a helicopter tour or a scenic flight on a small aircraft. There is also the glass floor overlook to tempt your acrophobia. The views are simply stunning – and don't miss out on the night skies. Due to the dry air and absence of light pollution, it's possible that you'll see more stars and constellations than you ever have before.
The best times to travel are between April and November, but note that day and nighttime temperatures can vary widely – especially in early spring and late fall.
If you want to fly to the canyon, you have some options. Flagstaff is the closest airport, but you'll have to connect through Phoenix or Las Vegas. Alternatively, landing in one of the larger airports and renting a car is an option. Drive times are about 90 minutes.
Get your discounted tickets to many Grand Canyon experiences here.
4. Niagara Falls
No matter what time of year, Niagara Falls is a majestic destination that has a lot more to offer the whole family than just a face full of mist.
The Niagara River drops over 170 feet from Lake Erie to Lake Ontario, and the thunderous waterfall will mesmerize any spectator. Many local attractions in Niagara Falls, NY and Niagara Falls, Ontario are worth exploring with your family. Don't forget your passport if you plan to cross the border!
A two or three-day weekend here can be very entertaining and fulfilling for all generations. The casinos, amusement parks, discounted outlet shopping, natural beauty, and even a river tour under the falls are all on the offering.
Package deals and seasonal rates are available here, so a little bit of pre-shopping can make this exciting trip quite inexpensive. Fly into Buffalo to save on transport.
5. Tampa, FL
The west coast of Florida gets far less love than the east coast or Orlando. But it can be a surprisingly good deal.
Tampa offers white sand beaches, an exciting night life, a large amusement park (Busch Gardens), and franchises in most of the major sports leagues. There is also a lot of history here for enthusiasts interested in the Spanish-American war.
Tampa is a vibrant city with lots going on, and very much worth a visit for 2 or 3 days with the family. St. Petersburg and Clearwater are a short drive away, and easily merit a day trip while you're in the neighborhood. The beaches are easily some of the best on the west coast of Florida.
Getting around here is easier with a car, so a rental is preferred if you're flying in. Several gulf-bound cruises start and end here, so why not combine a weekend trip to Tampa with a family cruise?
Plan your discounted trip to Tampa here.
6. Virginia Beach, VA
If you're looking for a family-friendly beach destination, check out Virginia Beach. Still less popular than the major Florida or California beaches, prices here are much more modest than the alternatives. There is ample nightlife for the adults, and it won't break the bank.
Don't expect 5-star dining or venues because that's not what this town is about; this is a laid-back retreat, not a swanky city break. Hotels and shopping here are plentiful, but if you are looking to make any vacation purchases, you can save some money by avoiding shops along the beach itself.
Peak season is May to September, but a month before or after will be lighter on your wallet and still gives you the chance to see some decent weather. When booking flights, be sure to compare Virginia Beach with Norfolk, VA airports, as your point of departure could affect the price.
7. Washington, D.C.
If a historical destination appeals to your family, check out our nation's capital. Despite the number of life-changing decisions that get made Washington, surprisingly few Americans have actually visited.
The city is not only full of monuments and museums, enough to satisfy every family member's interest, but it's beautiful as well. You can't miss the Washington Monument and other prime destinations on the "Mall". The Smithsonian museum has many wings with different focuses and should also be on your list. Capitol Hill, the White House and the Pentagon are all here, and may or may not be for you. Be sure to go online to book tickets for those as they have restricted clearance and access.
DC has a good subway system to help you get around the downtown core, so this is a good option for your transportation. Cherry blossom season is a spectacular site along the Potomac River, but be prepared to pay a premium for hotels at that time. Be sure to search flights into all DC airports (DCA, BWI, IAD) as prices can vary.
Plan your discounted trip to Washington, D.C., here.